'You are the bows from which your children as living arrows are sent forth"
I hope you had a great Fathers Day, we had a cooker delivered, which Hubby was rather excited by. Its for a review and I think the people that delivered it thought I may have been a little mad taking pictures of the old one coming out and the new one coming in. Afterwards we went to a local pub for lunch, the weather just about held off and the kids were just about well behaved enough.
The picture I chose of Monkey this week was taken when we were doing a review. I was just snapping away since this seems to be the only way to get a half decent photo these days and caught this. He's in desperate need of a haircut! But you can see a splattering of freckles appearing like his mother. As he gets older he becomes more and more like me. Those eyes are another example. Only his are a lot bolder but we have the most peculiar eye colour. A mix of grey, green and when we are annoyed blue. Mine have dulled over time and look a little wishy washy but Monkey's are still bright. I love that there is no filter on this photo.
On Friday Kipper and I went to Wisley Gardens to have a look at the roses and enjoy the good weather. It was lovely spending time together the last few Fridays have been less than relaxing and I have lost sight of the reason I only work a four day week. There was significant bribery included in this photo, I had forgotten how difficult it is photographing a two year old!
Ive got  busy week ahead of me and an adventure planned on Friday for my Birthday… it cant come soon enough…. have a good one x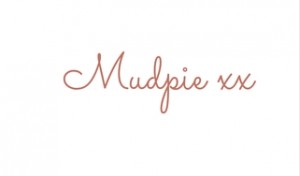 If you've liked this post please follow me on my social media channels:
Mudpie Fridays: YouTube | Twitter | Instagram | Facebook | Pinterest | LinkedIn
Linking up to #LivingArrows