We were given an Orchard Toys What a Performance Board Game for the purpose of this review all opinions are my own
Review Orchard Toys What a Performance Board Game: We have always been big fans of Orchard Toys games. Over the last couple of years, we have been lucky enough to try out a number of their games and have always had a good experience. So when we were asked to try out their new What a Performance Board Game we had high hopes. We were not disappointed and I think it has become the new favourite in the Mudpie Fridays household. I think this in part to do with the fact that it is so different from anything we have played before. Monkey really enjoyed playing and it has become a firm favourite.
Things you need to know about the game:
Age range – 5 adult
Number of players – 2-4
Contents – 1 jigged board game, 1 card holder, 100 activity cards, 1 star, I spinner, 4 character stands and playing pieces, 1 dice, 1 magic decoder, 1 sand timer, and instruction leaflet
Aim of the game – the winner is to be the first player to reach the finish star. You race around the board by rolling the dice and completing the action on the space you land on. If Monkey lands on a Do, Say, Act space then they pick one of the activity cards and complete the corresponding action. There is a wide range of different activities from pretending to be a drummer, taking like a pirate, or crossing your eyes. If he can't do the activity then on the back of each card there is a hidden forfeit which is revealed by using the decoder. In the player lands on a spin space then you use the spinner to determine your next move. It also allows all players to take part in a challenge together. The last type of square has a question mark on it. When you land on these you must take the next activity card and complete the forfeit on the back with the help of the decoder.
Skills – Part of the reason this is a firm favourite is because of all the different skills it helps Monkey with.  It encourages a lot of discussion because of all of the activities and so is widening his vocabulary all the time, only he doesn't realise it! It also helps his imagination, observational, and social skills just like many games do. The fact it includes a dice it also means that it helps his counting and number skills.
Monkey was very excited to give it a go he loves playing games and getting one on one time with us. A game takes us around half an hour with four of us playing which is longer than many other games we trailed. Yet it doesn't feel like it drags in any way. We were surprised by just how quickly the time when by. Unlike many other games we have tried out it felt like a game for the adults as well as the kids. I can honestly say that we haven't laughed as much for ages. The activities were easy yet still required thought which was nice from our perspective. Monkey didn't come across one which he couldn't do in our training.
Things I love the Orchard Toys What a Performance Game:
I am always drawn to Orchard Toys because of the educational nature of the games, What a Performance game is no different.
I like the fact that the cards have forfeit on them and you have to use the decoder to see it. Monkey you d this element a lot of fun. Some of the forfeits were hilarious too which helped.
It is the usual high quality I have come to expect from Orchard Toys, the illustrations are bright and detailed, the card thick and sturdy.
The idea of the game itself is a real win as its so different from anything else we have ever played.
It really is a game for the whole family.
What a Performance Game has an RRP of £16.50 but is usually on offer on Amazon* (see below). We have been fortunate enough to work with Orchard Toys for many years. And have tried out a number of their games some of our favorites are listed below:
Orchard Toys Money Match Cafe Review
Orchard Toys Magic Maths Game Review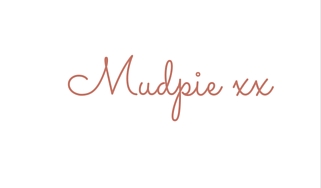 If you've liked this post please follow me on my social media channels:
Mudpie Fridays: Twitter | Instagram | Facebook | Pinterest | LinkedIn