Since having the children any artwork in our house has been replaced by pictures of the kids. Its kind of got to the stage that if I find an empty wall I need to fill it with a memory. To be honest its a bit like this blog. However I am a modern kind of girl and my favourite medium has got to be acrylic. I think its because it shiny and all about the picture. Theres no frame or mount to take the focus away from the photo. So when My-Picture.co.uk got in contact and asked if I would like to review one of their products I naturally opted for an acrylic print.
Kipper had recently turned two and to celebrate I had booked a cake smash session with Samphire Photography. During the session Claire caught some great pictures of Kipper in the bath tub. Two is such a lovely age full of wonder  and there was one in particular which was stunning. I instantly knew what I wanted to do with it. Since our bathroom still has the same Brighton photos I had in my uni bathroom twenty years ago. It was a natural home for the picture.
My-Picture.co.uk have a wide range of square, rectangle and panoramic sizes which start as small as 20cm x 20cm to 80cm x 60cm. Although our bathroom is not big I wanted something which would take up the majority of the space and opted for the 80cm x 60cm size. Using the website is really straightforward, all you need to do is select the type of wall art you want and upload your photo. Once uploaded you choose the size you want. Then you can move the photo around so its just the way you want. Plus you zoom in and out to make it perfect. I didn't but you can add your own text in a number of different fonts and colours.
At this point you also have the option to add a wall hanging. On the smaller pictures there are metal plates, on the size which I opted for an aluminium back frame which costs an extra £10. Although it makes hanging the picture so easy and in my mind worth the extra. Delivery to the mainland is free if your order is over £45.
I was excited to receive our picture and I didn't need to wait long for it. It arrived very well wrapped, in two layers of cardboard, a layer of foam sheeting and foam corners to protect it. my initial reaction was it all rugged around the edges. Then I realised it had a big sticker on it saying remove the protective front cover! Which pulled off easily and stops the picture getting scratched.
The printing itself is really good quality no smudging and you can see all the detail well. To my untrained eye the colour looks good and most importantly it looks brilliant in our bathroom. The acrylic is on the thiner side but for the price I think it represents greta value for money. Despite the picture being predominately white you can not see the wall hanging. The fact that it is thiner also means that its lighter and easier to hang.
I am very impressed with our acrylic picture, the ease of ordering, delivery time and quality of the print itself. I wouldn't hesitate to order again from them again especially since they have some very good discount offers. In fact I am trying to make my mind up which photos from our recent trip to the South of France will make it into the wall. Its so nice to get the photos off the laptop onto the wall, with My-Picture.co.uk I can do this at a very reasonable cost, simply and quickly.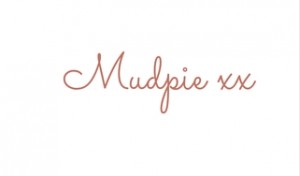 If you've liked this post please follow me on my social media channels:
Mudpie Fridays: YouTube | Twitter | Instagram | Facebook | Pinterest | LinkedIn
I was gifted the acrylic in this post for the purpose of this review, all words and opinions are my own. I was also compensated for my time.