Britax Summer Sale: Last week I announced that we were extremely excited to have become be Britax Römer Brand Ambassadors. Its a brand we have used a lot since having the boys and all our carseats are in fact Britax Römer seats. Because of childcare and work we actually have four seats between us, so you can tell how much we love them. Three of those seats we brought ourselves and the fourth being a seat we were gifted for review. I personally wouldn't buy anything different now.
Incase you haven't heard of Britax Römer before, they have been manufacturing car seats for over 50 years. Supplying the country with award winning car seats, pioneering car seat technologies and setting a precedence amongst other manufacturers across Europe.
Britax Römer is the only car seat manufacturer producing seats here in the UK. To celebrate the brand's proud British heritage I am excited to announce the 2018 Britax Summer Sale. Throughout July selected car seats in the Cosmos Black fabric, produced and tested in the UK will be reduced in stores with discounts of up to 50%. Which is amazing!
To continue the 'Made in Britain' celebrations they are also giving one lucky winner the chance for their little one to become Britax Römer Prince or Princess. To be in with a chance of winning all you need to do is share a picture of their little one using the hashtag #BritaxRoemerBritTots and either post the image direct to their Facebook Page or tag them on Instagram using @BritaxRoemer. The winner will receive an exclusive photo shoot for their little Price or Princess, with images featured on the Britax Römer Facebook page.
They will also receive a Britax Römer 'Made in Britain' car seat and a visit to their UK factory to see how the car seats are made. We will definitely be joining in!
Which Car Seats are in the Britax Summer Sale?
The Britax Römer summer sale will take place throughout July. All discounted prices are at the discretion of the retailers and consumers should check prices via retailers before making their purchases. Offers are only available while stocks last.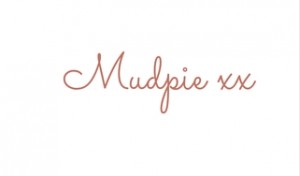 If you've liked this post please follow me on my social media channels:
Mudpie Fridays: YouTube | Twitter | Instagram | Facebook | Pinterest | LinkedIn
This is a collaborative post I was compensated for my time.