Its been a little while since I wrote a #LittleLoves post. Life has got away with us with holidays and birthdays. However its a habit I would like to get back to, so expect a few more of these going forward. This week Ive only been at work three days which has meant I have been able to enjoy the good weather more than normal, day dreaming of travels that lay ahead.
This week I have started researching things to do in Portugal. At the end of the month we staying with James Villas in the Algarve. Which we are all very excited about, so I am busy building a list of things to do. So far we have decided on a water park and a beach which is covered in Anchors. I have found that now more than ever I have been getting itchy feet. So I am starting to pull together a big list of places we want to visit, although at the moment its a little bit more my list than the rest of the families…
On Wednesday we went to Hampton Court Flower show which was lovely. It was nice to spend some time as me and not just as a mummy. The weather was glorious and there was lots of beautiful flowers. I am always a sucker for the roses which were just as beautiful as they always are.

80s pop music! In August I am going away with a couple of close girlfriends to Rewind Festival. To say we are a little excited is a bit of an understatement. So much so that I have been compiling some playlists for the car journey. Ive written a blog post all about it –
Building an 80s Playlist
.
Both the boys are a little rice mad. If you ask them what they want to eat its either curry or risotto. This week I have been trying out our new oven with this wonderful Baked Margherita Risotto from HelloFresh. Its perfect for a quick convenient healthy meal and is a real crowd pleaser.
I didn't realise but HelloFresh have a huge range of recipes on their website including express ones ready in ten minutes which are ideal after the school run. Each has full written and pictorial instructions, exactly like their hard copy recipe cards which come with their food boxes. The fact that they are all online and available at a touch of a button is so convenient when trying to juggle everything with a young family.

I treated myself to some new sandals for the Summer. I have been hearing a lot about Salt Water recently so decided to try out some of their rose gold ones. I have only worn them once so far but I can totally see why they are so popular. I can see them becoming my footwear of choice.
We spent last weekend in the
Confetti Fields in Wick
. It was ridiculously hot and I struggled to get pictures of the boys because of the heat. But it was stunningly beautiful. If you get the chance I would definitely recommend visiting before the 8th of July or next year.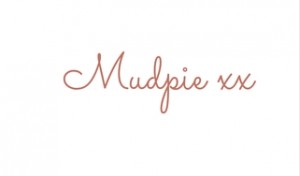 If you've liked this post please follow me on my social media channels:
Mudpie Fridays: YouTube | Twitter | Instagram | Facebook | Pinterest | LinkedIn