Reasons to visit Herm Island: While we were staying in Guernsey for the weekend we decided to take a trip to Herm Island. Having looked online before we left I didn't quite believe that you could find Caribbean looking beaches in the UK. Apologies now as this post is very photo heavy (spoiler it really is that beautiful).
Yet leaving my sceptisum behind we boarded a boat from St Peter's Port. The boats run frequently through out the day with more avalaible at peak times. Jounrey wise its only a short twenty minute ride. There was plenty of seating on the boat itself and to was fine with the buggy. Even our huge Thule stroller. Many people opted to sit up on the top of the beat, but being with Kipper we head towards the back. This meant that Monkey and I could stand out the back if we wanted to. He was fascinated and stayed with me the whole trip over.
One thing I didn't realise about the Channel Islands is just how tidal they are. Because we caught the 10.30 boat over it meant that they could not dock in the port. Instead they had to dock about a ten minute walk away. Th only slight issue with this was that there was a lot of steps to get up (which doesn't exist in the port). Something to bear in mind as Hubby had to carry the buggy up.
Once at the top its only a short walk, and the views are simply stunning. I have never seen a shore line like it. In the port area there is a hotel with a bar/restaurant, a separate pub and a souvenir shop. The shop sells all sorts of necessities for a trip to the beach. Our plan was to walk across the Island to Shell Beach.
The Island itself is only half a mile wide by a mile and a half long. The walk is easy and we didn't struggle with the buggy at all. I would suggest it took us around twenty minutes with Monkey. Many of the pathways are well trodden and easy to spot. The path gave way to sand which then gave way to dunes. We arrived when the tide was out, there was masses of white sand.
Monkey wanted to try his hand at rock pooling so we set up camp close by. There is a little chalet on the beach selling Ice creams, drinks and sandwiches. They also hire out umbrellas, wind breaks and deck chairs. At very reasonable prices. Unfortunately Monkey wasn't very successful at finding any crabs. Well we found a dead one. But that didn't stop him enjoying exploring. Kipper loved the beach armed with his little space he thought it was hilarious to try and throw wet sand at me. The water was so shallow I didn't need to worry about him going in too deep. Plus considering its the Atlantic sea it wasn't too cold either.
After a picnic on the beach we set about collecting shells. There was so many to choose from, which I am guessing its called Shell beach. Aware that the last boat back went at 5.30pm we decided to aim for the one before it. Although none of us really wanted to leave the little slice of paradise.
One thing I noticed when the boat collected us from the port was that there was also another one waiting in the wings. I assume it would have been used if there had been a lot more people looking to get back. However we all managed to fit on one. Monkey decided to head towards the back again. I am so glad we did as we saw dolphins! Not only that but they were only a few metres away from where we were standing.
The captain of the boat is obviously use to wowing his passengers. As he turned the boat around a couple of times to encourage the pod to play in the wake. It worked really well. The look on Monkeys face was priceless. Hubby and Kipper watched from inside through the large windows. He learnt a new word – dolphins! Which he squeeled at the top of his voice. I managed to catch a little on video, which Monkey then took into school on Monday for show and tell. It was the highlight of our trip. A memory which will stay with us forever.
Hubby and I have decided to take a trip back and stay in the hotel in Herm. Life feels a lot more relaxed, the fact there are no street lights or motorised vehicles on the island means its the perfect place to switch off.
Things you need to know:
Prices: Adults £13.50, children £7.00 and infants £1.50. There are reduced fares available for those that catch the first boat of the day and return on the same day
Location: The boat company Travel Trident ticket office can be found at the entrance to the port just by the roundabout with the mast on it. More information can be found on their website – www.traveltrident.com The boat itself will depart from St Peter's Port
Timings: Vary throughout the year depending on peak times, daylight and tides. When we visited in June the boat departed to Herm six times a day 8.30, 10.30, 12.15, 14.15, 15.15 and 17.15. It returned 9.00, 10.50, 12/35, 14.35, 15.35 and 17.35.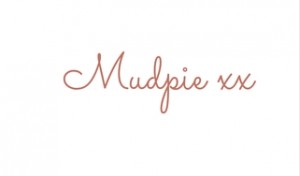 If you've liked this post please follow me on my social media channels:
Mudpie Fridays: YouTube | Twitter | Instagram | Facebook | Pinterest | LinkedIn
This is a collaborative post we were invited to spend the weekend on Guernsey by Visit Guernsey. They supplied us with ferry crossings, accommodation, attraction press pass and our boat ticket to Herm.
Reasons to visit Herm Island, Reasons to visit Herm Island