Its been a while since I joined in with an ordinary moments but something happened last night that I feel like I need to record here. Kipper was given a red wooden fire engine walker by my mum for his first birthday. Since he walked pretty soon after he's never really used it for its intended purpose.
Instead its been used a ride on, one which his brother loves to push him around on. Kippers face was an absolute picture with a big smile from one side of his face to the other, eyes all twinkly. He loud cackle filling the room. He is now far too big for that, in fact he tried to sit in it last night and failed.
Yet its been ignored now for a few months, so I figured it was time to pass it on. I had sold it on eBay. The last night when we got home from our day out he attached himself to it. It was if he knew it was going, he was so excited by it. Running around the kitchen, pushing it around go nee nah nee nah. Adding things to the trolly bit (normally a fist full of dummies). He cried when it was time to leave it for bedtime, asking for it all the way up the stairs. Then it hit me. Some other little boy or girl would wake up to it. It hit me the mummy guilt. I sat on the sofa for an hour weighing up the pros and cons. I mean he has a lot of toys, but the majority are hand me downs. Not his. Then the guilt got even worse…
So thanks to a very understanding buyer I cancelled the order. He even came down this morning and it was the first thing he looked for. Starting up with Nee Nah, Nee Nah again pushing it around in his PJs. I am not sure how he would have reacted if he couldn't have found it. I have a feeling that we will have this fire truck for sometime yet. And now I am wondering if it may end up as a loft toy, put in a box to come out again at a future point in time.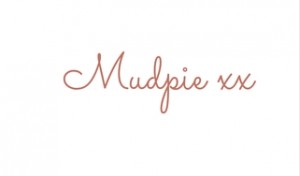 If you've liked this post please follow me on my social media channels:
Mudpie Fridays: YouTube | Twitter | Instagram | Facebook | Pinterest | LinkedIn
Linking up with What The Redhead Said