Star Wars Force Link 2.0 Kessel Run Millennium Falcon with Han Solo Figure Review: If you are regular readers of Mudpie Fridays you will know that Monkey is a little Star Wars mad. We are part of the Hasbro Toy Tribe and so over the last few months have tried out a number of their Starwars toys. Traditionally its been all about the Blade Builders;  BladeBuilders Spin Action Lightsaber , Star Wars BladeBuilders Path of the Force Lightsaber and the new Star Wars Forces of Destine Rey of Jakku Extendable Staff. Then most recently we have moved on top the Star Wars Force Link Playset. So when Hasbro offered us the opportunity to try out the Star Wars Force Link 2.0 Kessel Run Millennium Falcon with Han Solo Figure, I was interested to see how much Monkey would love it.
Plus being a child of the 80s Star Wars toys have always held a particular appeal to me. Especially since my brother had many of them at one point, and as for the husband he was just as excited. No surprise its become a firm favourite in the Mudpie Fridays household. I think the main reason for this is because of the flashing lights and the amazing sound effects. So what do you get in the box?
The Millennium Falcon comes with Han Solo, some hyper fuel, six removeable panels, instructions and detail stickers. Out of the panels two are removable by hand and the other four have little magnets which allow them to be blasted off. They attach via little tabs on the side of the panels and are easy enough for Monkey to do them himself.
It also comes with three AA batteries which are classed as test batteries but considering how much with this has been played with, without needing to change them, I think its safe to say they last a long time.
There is also an escape pod at the front of the craft which pulls off, although it is a little stiff. Monkey needs help to do it himself. He was impressed that there was room for the hyper fuel. There is also a cockpit which has a moveable front part to allow Han Solo to fit in and out. He does look a little on the big side to fit in the seat. Although he does fit the sleeping compartments easier and theres even a little place for his tiny gun
There are thee buttons on the ship which create the sound effects. Not that you would know as they are cleverly disguised. The one of the bottom will go off as soon as its moved which starts lift off and 'flight' mode. There is a button on either side the right is if you want to fire at anything and the left takes the Millennium Falcon into hyperdrive. The instructions tell you which order to push the buttons in to get noise you want. If you press the left hand button three times the lights turn from blue to orange to red which is when the panels blast off.
Things we love:
Its a really good size and you feel as though you are getting something substantial for the money.
Its robust which is just as well with a two year old in the house who is always interested in Monkey's toys.
We don't have a force link 2.0 but we do have one of the first ones which adds a different dimension to play. The force link will work with both Han Solo and the escape pod.
The Star Wars Force Link 2.0 Kessel Run Millennium Falcon with Han Solo Figure is aimed at children aged 4 and over. Its available from all good high street toy retailers and also online with Amazon where is is currently priced at £105.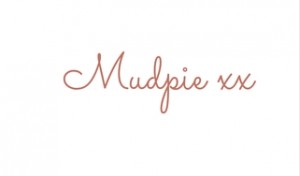 If you've liked this post please follow me on my social media channels:
Mudpie Fridays: Twitter | Instagram | Facebook | Pinterest | LinkedIn
We were given a Star Wars Force Link 2.0 Kessel Run Millennium Falcon with Han Solo Figure  for the purpose of this review, all views and opinions are my own. This post includes an Amazon affiliate link this does not affect the price you pay but does mean that I may benefit from a small affiliate payment should you go on to buy this item.