Both Hubby and I work, sometimes long hours outside of the normal 9-5. Although we try to balance childcare between us its not always possible. Thankfully parents are close by and on hand to help out when needed which is a life saver. Yet what happens when they can't? Or what if we fancied a night out as a couple and needed a babysitter? Preferably someone close by so if you end up dancing into the early hours of the morning its not too much of a big deal… who am I kidding? we are normally in bed by 10am.
Thats where Childcare.co.uk comes in, established in 2009 its the largest childcare website in the UK. We research and buy so many things online now why should childcare be any different. Especially when the site has  ver 1.8 million members and the best bit is that individuals and organisations have been rated by those who have used them. I always look for recommendations so I was impressed to see this function on the site as well.
I decided to give it a try and look for babysitters close by. All I need to do is choose the service I would like and enter my postcode. Selecting babysitters I was surprised to see that there are 145 babysitters within 5 miles of where I live. No longer will I be using the excuse I cant find a babysitter. You can also search for childminders, nannies, au pairs, nurseries, nursery nurses, maternity nurses, private tutors and schools.
For each entry you can click on and go through to read more about the individual. If they are Ofsted rated or have a DBS check. Documents which should be asked for and checked at the first meeting. There is more details on the website about checking documents and references which is worth a read.
The profiles also include other information such details around, driving licences, insurances, experience, qualifications and a simple tick chart which show their availability. Which is great as it means you won't waste time messaging people asking to babysit on Friday night when they can only do a Wednesday. When you do find someone you like the sound of you can message them directly by creating an account. Accounts are free to set up or you can use your Facebook profile to login. Alternatively when you register you can specify your childcare requirements and then the providers can contact you via their messaging service, by email or over the phone.
So I guess the question is would I use childcare.co.uk. I would definitely use it to research local childcare providers. The review section is of particular interest to me. However before I leave the boys with anyone, or invite people into my hope to babysit, I would want to meet with the individual or organisation in question. Check their documentation and recommendations and make sure that I get my questions answered. So it works brilliantly as a starting point in my search and I can see us using it to find baby sitters in the future.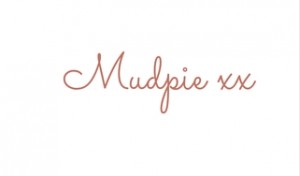 If you've liked this post please follow me on my social media channels:
Mudpie Fridays: Twitter | Instagram | Facebook | Pinterest | LinkedIn
This post is written in collaboration with Childcare.co.uk I was compensated for my time.