Its that time of the week when I reflect on what we have been up to in my biweekly #LittleLoves post. Life hasn't really slowed down at all. I often find that on the run up to a holiday things get a little bit mental. Both with work, the blog and family. In fact because we are getting close to the end of term it seems extra worse. Five days and counting…
So I have been continuing my research into what we will do while away. But I also went a bit crazy online and ordered several travel books which I had had my eye on for a while. Including The Bucket List 1000 Adventures Big & Small which I am slightly addicted to. I am pretty addicted to reading or rather looking at pretty travel pictures at the moment. I cant work out if its the weather or if its becoming an addiction! I also brought a fab new book which I am hoping to read some of while I am away…. if the boys let me.
Ive been watching all the video clips from when Monkey and I went to Barcelona. The posts have been written for a while but I haven't got round to putting photos in them. Plus I still need to make the video. This week Monkey asked if we could go away again on our own so I its reminded me to spend some time putting those special memories together. I am really not sure where to visit though as he says he wants to do it this year and with no school holiday time left it would have to be in the UK. City break suggestions in the comments please… I am thinking maybe Edinburgh.

Kipper has been going to Music Bus now for two terms. In the last couple of weeks he's started really looking forward to it. Singing along to some of the songs in the back of the car on the way there and constantly asking to go. All we need to do now is to actually get him to join in at the session…..!!!
This week Hubby and I made our first vlog together. Although he doesn't really appear in it other than his hands in the cooking process it was an interesting experience making one together. I won't tell you how many takes it took! If you would like to check it out Ive linked it below:

Last weekend we had a pretty perfect weekend. Visiting the beach on Saturday before going to the  Lavender Fields and Strawberry Picking on Sunday. It was a pretty perfect weekend, despite a certain two year old refusing to play ball with the one photo I wanted in the lavender. A photo of the three of us. But then thats two year olds… Monkey on the other hand was more than obliging and I managed to catch this photo below. In it he's wearing his new favourite boots from Emu Australia. They Kindly sent both boys a pair. Kipper's are lions which are equally as cool!
With our holiday fast approaching (its mad to think that this time next week we will be there), I have been starting to think about packing. Both the boys like to play on tablets and phones. Although the flight is only two and a half hours I know we are going to have to work hard to keep Kipper in his seat. Two year olds don't like to sit still and then theres the transfer at the other end. Thats where our new
VARTA Slim Power Bank 6000
comes in. Not only will charge up to 2.5 phones or 1 tablet. I can also use it for my digital camera! Which is a life saver for me as its the one thing I always seem to forget to do. I love the way it looks and its so slim it fits into a coat pocket, the inside pocket of my handbag or in the nappy change roll. Its also compliant with the UN 38.3, which guarantees safety in transporting dangerous goods by land, sea and air.
We have a couple of camping weekends coming up over the Summer. Which this will be perfect for and is actually marketed as the perfect power bank for a weekend away. Our new camping light is powered by USB so I intend on using it with that too. I know we are going to get so much use out of it.  If you fancy your own then you can buy one from
Amazon
 or why not enter via my giveaway via Gleam below. The lovely people at VARTA are giving my readers the chance to win their own. Please note the T&Cs
Competition is open to residents of UK aged 18 or over
There is no cash alternative offered
The winner will be drawn at random and receive a VARTA Slim Power Bank 6000
The competition will close on 20th August at midnight
The Winner will be asked to provide an email address and full postal address
I have some other giveaways running at the moment so please check them out in the Blog Giveaways Page above.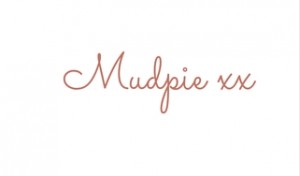 If you've liked this post please follow me on my social media channels:
Mudpie Fridays: YouTube | Twitter | Instagram | Facebook | Pinterest | LinkedIn
We were gifted a VARTA Slim Power Bank 12000 in return for this review