Indesit Aria IFW 3841 Built in Oven Review: We have been in our house now for ten years! When we brought it, the kitchen had been recently renovated. Although we quickly realised once we moved in that it was mainly cosmetic. Yet that hasn't stop it becoming the heart of our home. We are fortunate enough to be able to have large table making it more of a kitchen/diner. A place for friends and family to sit and relax and chat while we cook.
We've done little with the kitchen other than adding some tiles, the plan was to redo the whole room, new work surfaces, maybe a breakfast bar. Then we had Monkey and Kipper and suddenly its not top of the list anymore. But it does mean that our old oven was over ten years old. When Indesit got in contact and asked if we would like to review their new Aria IFW 3841 Built in Oven I was thrilled. We have been using it for three weeks now, so how have we been getting on?
Installation and Delivery of the Indesit Aria IFW 3841 Built in Oven:
First of I have to say the delivery and installation was brilliant. I was called to arrange delivery on a day that suited us and they deliver on weekends. Which is essential since both of us work. On the day before delivery we had a text to tell us the three hour window. We then got another text when they were on their way and an approximate eta. The two installation guys were really friendly and got to work straight away.
I had no idea how easy it was. They literally whipped the old one out, wired in the new one and hey presto. They also explained that we would need to leave it on for a few minutes to burn away the new coating. Having never had a new oven before something I wouldn't have known. They even took the old one away which saved us a trip to the tip.
Experience of using the Indesit Aria IFW 3841 Built in Oven:
My first reaction was that it has a lot of pictures!
Only on reading the reference guide did I realise that these related to its different functions. The Indesit Aria IFW 3841 Built in Oven has been designed with busy families in mind. One of the functions which they promote is the Turn & Cook function. As crazy as this sounds but all you need to do is download their app. Which has over 80 recipes on it, pick one you fancy such as chicken and vegetable curry.
Do the prep and then pop it in the oven. Everything else is taken care of. Plus it turns itself off once its done! Yay!!! Ive lost track of the times Ive left something in the oven to nip up stairs to change a bum or tidy something away. Only to return to a frazzled mess… not any more.
Its sooo quiet! Okay so we are comparing this with a ten year old oven but even still its a joy. Monkey can actually do his reading after school at the kitchen table without an insesenent hum. Even the beeper to tell you when something is done is quiet. Hubby would prefer it to be a bit louder but for me who is inevitably trying to work and do dinner at the same time its perfect.
This is partly because I have to admit I am not a cook. I am a baker though and love to make bread and cakes. Yet the majority of the day to day cooking is actually done by hubby. So one of the other things I really like about the oven is that the guide comes with a cooking table. Which basically tells you which function to use, which level and accessory to get the best results the time and the temperature.
You see cleverly this comes with both a wire shelf and a baking tray. But the baking tray is a shelf in its own right! Genius. Because it means you can put a water bath straight in the oven using that tray. Plus you can use it to help keep moisture in the oven to stop meat and other dishes drying out.
Things we love about the Indesit Aria IFW 3841 Built in Oven:
It looks sleek and stylish. Coming in stainless steel it matches the other appliances we have perfectly.
The fact that one of the shelves is a baking tray. Initially I did think I would have preferred two wire shelves. However since using the oven more and more I can really see the advantage of this.
The Turn & Cook function which has meant that we are eating less frozen microwave meals and more freshly prepared ones!
And if we wanted to cook something else then the Cooks Table is an idiots guide for me..
We've not had to clean the oven yet, but door comes away easily to allow you to clean the glass via a click and clean system.
They have thought about everything as its also possible to lower the grill to allow you to clean the upper panel of the oven.
There is a self cleaning function.  With pyrolytic cleaning technology its an easy-to-use program which heats the oven cavity to burn away all food residue and grease to a tidy pile of ash. That can then be wiped away with a damp cloth. During this process the door is locked so its not possible to open it which gives me peace of mind with little fingers around.
Even though its a single oven the fact that it has five different levels and a 71L of cooking space it feels so much bigger than our last oven. Perfect since we will be hosting Christmas Day Dinner again this year.
There is a full surface grill which has a 95% coverage inside the over. This means that the food doesn't end up with brunt edges or uncooked areas.

 
Things to be aware of: The one thing I have noticed is that the glass door can get quite hot. Which means we need to watch Kipper when its on. Thankfully at two he knows he shouldn't go anywhere near it. But if he was much younger I would be looking to buy a oven guard or similar.
We have been really impressed with our new oven and I look forward to trying out more of the recipes. Heres a little video if you want to see some of the key features:
The Indesit Aria IFW 3841 Built in Oven is available from all major retailers and costs £399.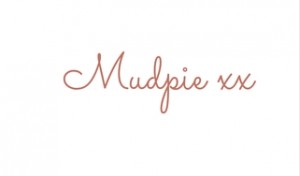 If you've liked this post please follow me on my social media channels:
Mudpie Fridays: YouTube | Twitter | Instagram | Facebook | Pinterest | LinkedIn
We were gifted the Indesit Aria IFW 3841 Built in Oven for the basis of this review, all words and opinions are my own.