The Camargue with Kids: While we were staying the South of France with Eurocamp we decided to drive down to the Camargue. We were staying at Esterel Camping in St Raphael so it was quite a drive. Around two hours. However the weather was forecast to be better and since we like a road trip we decided to chance it.
The Carmargue itself is where the river Rhone joins the sea. Its a large area made up of a couple of towns, a national park and salt flats. Its a large area which you really need to see by car. Although if you have older children its possible to cycle across the bottom of it, which I could imagine is pretty spectacular. At almost six and two ours were a bit young unfortunately.
Our plan was to head to Saintes-Maries-de-la-Mer on one side and then Le Salin d'Aigues-Mortes on the other to see the salt flats. On our drive down we kept an eye out for the special white horses which are a particular breed for the area. We saw quite a few roaming around just like they do in the new forrest. However there were also a large number of riding schools. I felt a bit sorry for the horses all saddled up waiting for people to decide to take them out for a ride.
On our drive down both sides of the road were predominately rice fields surround by high reeds. Having not seen them before it sparked an interesting conversation with Monkey. We also spotted some sunflower fields although the flowers were no where near ready. Much to my disappointment. On the drive down we also passed the Parc naturel régional de Camargue where you can go and see all manner of birds. Including the famous flamingos. However since the weather was little suspect we decided to stay in the car and see if we could spot some in the wild. Which we did just on the way into Saintes-Maries-de-la-Mer. Even the petrol station opposite where we saw them was called Flamingo Services which makes me think it could be a regular haunt for them.
There is lots of free parking in Saintes-Maries-de-la-Mer although we struggled to find a space and parked for 5€ in a carpark on the front. The town is made up of small streets and squares. There are plenty of places to eat and drink. As well a buy souvenirs of rice and salt. We stopped for a bite to eat from one of street stalls. Monkey tried calamari for the first time and wasn't a fan!
There is a very small beach. Because of salt the sand looks a bit of a dirty white but is perfectly fine for a paddle. Although we decided to head over to Le Salin d'Aigues-Mortes to see the salt flats. In order to reach the town you need to drive back along the road you came in on. On the way we saw some young bulls. The area is well known for bull fighting but they don't kill the young bulls instead they tie tassels between their horns which are then collected by the matadors. When we visited it was out of season for any of the shows, I can imagine its quite a spectacle.
It took about half an hour to drive to the salt flats. We didn't really have any time to explore the town itself. Instead we headed straight for the salt. The water is a distinctive pink colour although we visited at the wrong time of year and I believe it is meant to be more vibrant in the Summer. When there is more heat to expose the salt. Although there was still a salt mountain to see. I also think that later in the year you can climb them. Which has left us wondering if its going to be somewhere we would like to come back to.
Afterwards we drove to Arles to look at the Amphitheatre. It is possible to go inside but with the boys getting hungry we decided against it. I think if you are travelling with small children there is easily enough to do for two days in this region.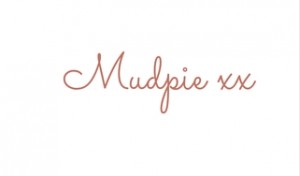 If you've liked this post please follow me on my social media channels:
Mudpie Fridays: YouTube | Twitter | Instagram | Facebook | Pinterest | LinkedIn