Learning Resources Beaker Creatures Review: If you are regular readers of Mudpie Fridays then you will know we are huge fans of Learning Resources. I am certain I have a proper little scientist on my hands. So when they contacted me and asked if we would like to try out their new range – Beaker Creatures. I of course said yes. Monkey loves collectables, loves things that fizz and loves anything to do with science and experiments. I thought these would be right up his street and I wasn't wrong. Read on to find out how we got on with them.
We were sent three different toys from the range. These were Beaker Creatures™ 2-Pack with Bio -Home, Beaker Creatures™ Magnification Chamber and Beaker Creatures™ Liquid Reactor Super Lab. We started with the 2-Pack Bio Home. Monkey was very excited and couldn't wait to put the reactor pod in the water. In the set you get two classification cards, two double-sided mini-posters featuring amazing science facts and fun images, a beaker creature reactor pod, a bonus beaker creature and a plastic bio-home. I felt this was a lot for £10.
When you put the reactor pod in the water it fizzes away. Leaving behind a small plastic pod with a creature in it. As our reactor pod was red we already knew that we would have a creature from Minisaurs planet. Turns out Monkey got Swoop. His other beaker creature came from the Buglettes planet and was Gnate.
The bio home has a built in magnifier on the top so that you can take a closer look at your little creature. Plus there is a care which can slot into the back of the home. It has a picture of the creatures likely environment. The bio-home is the ideal place to display Monkey's collection.
We then moved onto the Magnification Chamber which came with two Beaker Creature reactor pods. Also included in the ten piece set is  a 3-piece plastic magnification chamber, two classification cards, two double-sided Mini-posters and an experimentation guide featuring step-by-step instructions for three experiments.
This time we had a purple reactor pod as well which meant the creature inside was from the Frostonians planet. Again Monkey put the pod into a bowl of water and watched it react. Although he couldn't help put stick his hands in to help it along!
The third item we were sent was the Beaker Creatures Liquid Reactor Super Lab. This was without doubt Monkey's favourite out of all of them. I think this is because of the way that the reactor pod is put into the water. Unlike the other sets where we have used our own bowl. With this one you fill two giant syringes up with water and then plunge them at the same time. This then fills the beaker and starts the reaction process.
There is a little bit of assembly required with this set. All you need to do is slot the beaker in place and also the casings for the syringes. Making sure the tubing all connects. It only takes a couple of minutes and is really straight forward. There are also clear pictorial instructions in case you need them. There are fifteen pieces in this set;
Two Beaker Creature Reactor Pods
Two Classification Cards
Two double-sided Mini-posters featuring amazing science facts and fun images
Two Hydroplungers
Two Beakers
Liquid Reactor Super Lab base
A set of tongs and a stir rod
Experiment guide featuring step-by-step instructions for five experiments
Full-size poster for display
Monkey very carefully set the plungers up with water once I had completed construction. Before adding the reactor pod and fishing out his collectable.
Things we love about Learning Resources Beaker Creatures:
I like that Learning Resources have taken the new collectable craze and turned it into something educational
Its the same brilliant quality I have come to expect from Learning Resources
They are well priced, ranging from £10 – £25 they make ideal presents. Its also possible to buy a pack of 24 reactor pods separately. Since Monkey wants to collect them all I can see us doing this. They would be a great reward in return for good behaviour and work out at £4 each
The mini posters are a great way to expand Monkey's knowledge
The first series has 35 Beaker Creatures to collect. Six Creatures from five planets: Astrolytes, Oceanites, Frostonians, Buglettes and Ministers
You can download the experimentation guides from the website incase yours gets a bit messy while the kids are having fun. Its a really nice way to expand the set.
We had great fun playing with all three sets. Although Monkey's favourite was by far the last one. He had already asked if we can buy some more pods, which we will be doing. Along with trying out some of the different experiments which the guides suggest. Prices range between £10 an £25, aimed at 3+ the sets can be brought online through Learning Resources website.
The lovely people at Learning Resources have offered my readers the chance to win a Beaker Creatures set worth £50 for themselves. To enter please use the Gleam application below and please note the T&Cs.
Learning Resources Beaker Creatures Set with £50

Competition is open to residents of the UK aged 18 and over
There is no cash alternative offered
One winner will be drawn at random and will receive their own Beaker Creatures set which includes a Beaker Creatures™ 2-Pack with Bio -Home, Beaker Creatures™ Magnification Chamber and Beaker Creatures™ Liquid Reactor Super Lab combined worth £50.
The giveaway will close on the 23rd August at midnight, the winner will be notified through Twitter
The Winners will be asked to provide a full postal address
I have some other giveaways running at the moment so please check them out in the Blog Giveaways Page above.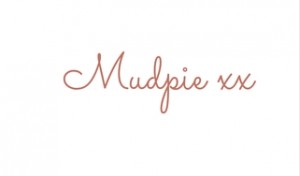 If you've liked this post please follow me on my social media channels:
Mudpie Fridays: YouTube | Twitter | Instagram | Facebook | Pinterest | LinkedIn
We were given a  Beaker Creatures™ 2-Pack with Bio -Home, Beaker Creatures™ Magnification Chamber and Beaker Creatures™ Liquid Reactor Super Lab for the purpose of this review as every all words and opinions are my own.