'You are the bows from which your children as living arrows are sent forth"
We've had a weekend of two halves. Saturday I spent at home with Kipper while Monkey went to the airshow with his daddy. Its lovely for them to spend time together alone. Its definitely something that Monkey seems to be craving at the moment. After asking if we can go away on our own again. Ive nothing like that planned this Summer. I think he has a secret hope that I may have done. Which now makes me feel bad for not… Well it gives me something to think about for the Autumn I suppose.
Hes been disappointed this week. After a glowing school report I brought him a new school bag which was his one request. He was super proud of said school bag. Unfortunately his friends didn't feel the same which he was highly disappointed about. Although I am all for doing things because you want to and not to impress others. At the age of six thats not how the world operates and apparently a lesson which I need to help him learn for himself. Sunday we spent the day in London, during which he had this amazing milkshake at Planet Hollywood. He managed to finish pretty much all of it!
The photo of Kipper was taken from a garden we try and visit once a year. Its close to us an I can use my RHS membership. It inspires me, as one day I would love a garden thats similar. There is a rainbow bench which is perfectly instagramable. Although with an active 26 month old theres very few that are even in focus let alone good enough to share. This was the best one. He had decided to head over to see the pigs…
Whatever you are doing to enjoy the good weather this week have a good one x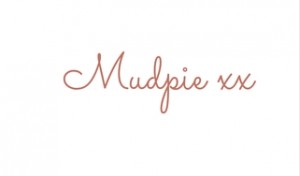 If you've liked this post please follow me on my social media channels:
Mudpie Fridays: YouTube | Twitter | Instagram | Facebook | Pinterest | LinkedIn
Linking up to #LivingArrows