Camping trip with a 2 year old: Last year we were very kindly gifted a tent, a Eurohike 600 Rydal. Which we love and have used a couple of times. Including taking Monkey to his first festival – The Big Family Festival. Which he really enjoyed and so did I. Although we haven't ever been camping as a family of four. Last year Hubby stayed at home with Kipper. You see Hubby doesn't do camping! However with three camping weekends planned for the Summer he's going to have to learn pretty quickly. If you couple this fact with Kipper being 26 months and into everything I was a little worried the romantic family camping experience I have in my head. May turn into a camping nightmare.  To try and make it as painless as possible for him I have got much more organised this year.
Although we are still very much novices in the camping department see is the camping equipment which will be coming with us.
Sleeping
Well obviously our glorious tent, which has been put up in the garden and is airing nicely for its outing in a couple of weeks.
Airbeds. All of us need to try and get a good nights sleep as much as possible, which makes an airbed essential camping gear in my book. We have opted to take two doubles. Ideally Kipper would probably still just about be in a travel cot, but since we need to draw the line somewhere in the amount of stuff we are taking. He's going to have to sleep with us on an airbed.
Sleeping Bags. Both boys will have their own Eurohike sleeping bag. Monkey opted for blue and Kipper red. I also have a large double sleeping bag and another single to cover all eventualities. Such as Kipper deciding to sleep in with me.
With kiddies its essential that we have a lantern in the tent. I opted for the Goal Zero Lighthouse 400 Lantern and Recharger from Tiso. Not only is it super bright it will also recharge devices. Ideal if you are blogger like me! Its meant to last for about 3 months before it needs recharging so we will see how it goes! Failing that it can be recharged by the USB port, linked to a solar panel or theres a handle which will give light instantly. So you are never left in the dark
Something that I am really passionate about is a Carbon Monoxide Alarm – you have a tent to keep you dry and you have a sleeping bag to keep you warm. You need a CO alarm to keep you safe. Recently I was made aware of Project SHOUT. Project SHOUT was created after hearing Stacey Rodgers' story and realising that so much more needs to be done to make people aware of both the life threatening dangers of carbon monoxide poisoning and also of the low cost solution that could save lives. We will be taking a Carbon Monoxide Alarm with us. We also have one installed next to our oil fired central heating system. For under £20 you can protect yourself and your family especially while camping with gas stoves. The one we will be using is from FireAngel. I really can't stress this enough.
Living & Cooking
This year we have added to the tent with an additional tarp. No only will it come in handy for storage, but I can also use the additional poles to prop up the door of the tent. Giving us much more outside space as well as providing additional shade for meal times etc. Although this does mean that we will need a large pitch.
With all the things we are taking I couldn't live without our Micro Wagon. It was so useful last time for putting everything in and dragging it around the campsite and festival.
Last time we went camping we survived without a table however it wasn't ideal. Plus with a younger one running around I really wanted to make sure we could cook up high. Thats where our new Charles Bentley four seater foldable picnic table comes it. Ideal for weekends away it folds flat with a space for the chairs on the inside. Its very clever and a good size. I was a little worried that it would be too big. After all there is only so much room in the car! But when its folded it only measures 60cm x 60cm so its perfect. The frame is made from hardy aluminium and the table is height adjustable. The three different heights work perfectly for the children. But it also means if we want to play cards when they have gone to bed we can make it adult height too!
The top is made from coated MDF so its easy to clean, and the handle makes it easy to transport. Priced at £29.99 from Buydirect4U I think its a bargain and I am only wondering why we haven't had one before. If you would like to try one out for yourself then at the bottom of this blog post there is a giveaway to win your very own. Please enter via the Gleam Application and please note the T&Cs.
When it comes to camping stoves I have traditionally brought one of those £15 jobs. Each time we use it we go through tons of gas bottles and burn the bottom of the cheap pans out. So this time I decided if we were going to do it, we needed to do it properly. Thats where our Coleman Fyre Champion Double Burner Stove comes in. Not only is it wind proof, it also claims to drastically reduce cooking and boiling time. I am attracted but the fact that it  also comes with hot plates. Plus having the double burner will mean that we can boil a kettle as well as cook sausages for tea.
A new stove needs a new frying pan. Having spent a reasonable amount of money over the years on pans which last one camping trip. I decided not to opt for one of those all in one sets for a bargain £10. Instead I opted for one good pan. The MSR Ceramic Flex Skillet from Tiso. Being non stick it will be perfect for bring bacon and sausages. The handle cleverly folds in on itself which makes it easy to transport. I am hoping that I don't manage to burn the bottom out of this one!
Keeping on the theme of quality instead of paper plates this year I will taking a complete set of enamel tableware – plates, bowls and cups. They are a lovely blue colour and feel very robust. Which is just as well with little ones! Plus they are super easy to clean and really should last for a long time. Made by Highlander the whole set is available at Tiso. Purchased individually it also means theres also lots of flexibility if you have a larger family or want to keep some spares. They also sell these great Sporks which is a spoon one and and fork the other. One side of the fork is serrated and can be used as knife. Monkey thinks they look a little funny. But they are super practical and much better than the throw away plastic ones we have used previously.
The last thing which is on our list is a set of stainless steel bottles from Klean Kanteen. Klean Kanteen is a brand that offers people a safe, healthy alternative to plastic drinking bottles. Klean Kanteen was introduced onto the market to give people a better option than plastic and lined aluminium bottles: a safe, healthy, lightweight, reusable bottle free of Bisphenol A (BPA) and other toxin substances. For the boys we opted for Kids Classic 355ml Bottles with Sports Caps and for us a pair of Vacuum Insulated Classics. They will be super handy to ensure we keep our fluids up. No only is the outside chip resistant, but the vacuum ones can cope with both hot and cold drinks. The insulation will keep drinks cold for up to an amazing 90 hours!
So thats our starter for ten. If you are a seasoned camper and think I have forgotten something then please do let me know in the comments below!
Charles Bentley four seater foldable picnic table worth £34.99

Competition is open to residents of UK aged 18 or over
There is no cash alternative offered
The winner will be drawn at random and receive a Charles Bentley four seater foldable picnic table
The competition will close on 25th August at midnight
The Winner will be asked to provide an email address and full postal address
I have some other giveaways running at the moment so please check them out in the Blog Giveaways Page above.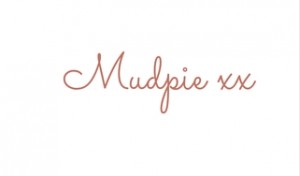 If you've liked this post please follow me on my social media channels:
Mudpie Fridays: YouTube | Twitter | Instagram | Facebook | Pinterest | LinkedIn
We were gifted  the items mentioned and photographed in this post for the purpose of this roundup