You will know that Monkey is a little Dinosaur mad so when we were approached to see if we would like to review the Fisher-Price Imaginext Jurassic World Range I of course said yes! Fisher price Imaginext as a brand that is new to us having not tried anything out in the range before. What attracts me to it though is the fact that all the pieces in a range mix and match. They are all designed to be played with together, for example the people include in the Jurassic World range fit with all the vehicles. Which is brilliant because it means Monkey's play is not limited in anyway. He won't get frustrated because certain figures won't do what he wants them to for his imaginative play.
We were sent four different toys in the range. A Basic Character RRP £11.99, a Feature Character RRP £18.99, Dinosaur Hauler RRP £42.99 and a Walking Indoraptor RRP £64.99. The ranges promises the ability to act out many prehistoric adventures so how did we get on? Monkey started with the Basic Character which we received Claire & Gyrosphere. The basic characters are designed to come with a character figure and a vehicle. Monkey enjoyed rolling her across the floor searching for dinosaurs. Its clever as she remains upright in the seat regardless of how fast Monkey pushed her.
We then moved onto the Feature Character, which includes a super cool dinosaur, character figure and accessory. There are three to collect, we received Stygimoloch & Owen. Owen is trying to put the stubborn Stygimoloch back into the right enclosure. Owen comes complete with motorcycle so that he can chase the dinosaur around.
Placing Owen on top of the podium and pushing down opens one side of the enclosure for the dinosaur to escape. Owen fits on the bike really easily and is easy for small hands to manipulate. Monkey's favourite by far is the Dinosaur Hauler. I think this is because of all the moving parts. In the box you get the hauler vehicle, projectile launcher, net projectile, dinosaur and Asset Containment Unit (ACU) figure. There are no batteries required which means the fun can begin straight away.
It didn't take Monkey long to figure out how to attach the net and how to make if fly. Which is done by pressing a small red button on the top of the firer. On top of the hauler there is a power pad. When the character is placed on top and it is pushed down and turned the ramp is lowered. When turned completely the cage is ejected fully.
Monkey had great fun trying to catch the dinosaur, he got very good at managing to get the net to land over the dino ready for it to be hauled back into the cage.
It was lovely sitting and listening to him talk through the stories he was acting out. Listening to his imagination. Especially when he has not seen any of the films. We then moved finally onto the Walking Indoraptor which he was really excited about. Although I am a fan of toys that don't have batteries you can not argue with the excitement a moving roaring dinosaur creates. He knew exactly what to do with it too, after seeing it on TV! In this box you get the Walking Indoraptor, ATV and an Owen figure.
There are two ways to make the Dinosaur walk, either by driving the ATV in front of it to start the chase mode. Or by placing Owen on the power pad and pushing down which will then mean the dinosaur will move in straight line. It does required 6 x AA batteries and 2 x AAA batteries which are included. There are two stomping speeds walking or rushing. By pushing another power pad you can get the dinosaur's mouth to open. Money really enjoys playing with it. He's not had anything like this before and is really excited by the fact that it moves and chases.
He really enjoys playing with the range and I can see us getting a lot of use out of it in the coming weeks and months. The detail is great and the quality is what I would expect from Fisher Price. For dino mad kids they would make wonderful gifts and I don't have any concerns recommending them to others. In fact if you like the look fo the Walking Indoraptor you will be pleased to know that the lovely people at Fisher Price have given me another to giveaway worth £64.99. To enter please use the gleam application below and please note the T&Cs.
Fisher-Price Imaginext Jurassic World Walking Indoraptor worth £64.99

Competition is open to residents of the UK aged 18 and over
There is no cash alternative offered
One winner will be drawn at random and will receive their own Walking Indoraptor
The giveaway will close on the 26th August at midnight, the winner will be notified through Twitter
The Winners will be asked to provide a full postal address
I have some other giveaways running at the moment so please check them out in the Blog Giveaways Page above.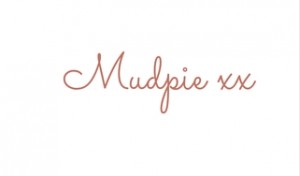 If you've liked this post please follow me on my social media channels:
Mudpie Fridays: YouTube | Twitter | Instagram | Facebook | Pinterest | LinkedIn
We were sent these toys in return for an honest review, all words and opinions are my own.