Yay we have broken up for the holidays. I think we must have been the last in the country jugging by everyone's instagram feeds. Monkey only broke up two days ago. Although that feels like a long time ago already… partly to do with the fact that we were running around like mad things trying to get ready for a our break away.
Monkey's school report which was amazing. I am so proud of everything he is doing at school. So much so that we may have had an early trip for a new school bag! Apparently Smiggle bags are very sort after in Year 1. Not only is he doing well he's also trying really hard. I like how the school marks on effort and all of his was excellent other than art which was good. Im not surprised he's never really been a mark making kid, even when he was tiny. He also passed his phonics test – which I am still not sure I really agree with, but at least its done and we can head into the holidays knowing just how well he's doing.
We have been watching the new TAD movie – Tad the Lost Explorer and the Secret of King Midas. Monkey very luckily received a treasure chest earlier in the week and had to set about answering clues to open it. Inside there was a lots of explorer related bits, pirate gold and a copy of the DVD which launched on the 16th July. As a quick overview, Tad the Lost Explorer tells the colourful and fun-filled tale of explorer Tad Jones who must save his beloved Sara after she is kidnapped on a quest to uncover the legendary necklace of King Midas, with Tad ensuing on a world-wide trip with some trusty sidekicks.

Kipper being adorable on the plane! Yes I know a two year old who normally wants to run a mock at any given point. Sat for a whole hour and played with play dough. Saying 'roll roll' and singing twinkle twinkle little star as he cut out little star shapes. I didn't know if it would work since his character is so different to Monkey's but it kept him entertained. I initially discovered how powerful it could be when we took Monkey to Canada for a family wedding when he was just three. Whenever I say to people to pack if they always look at me like I have two heads. But its saved us so many times, I honestly wouldn't fly without it if travelling with toddlers. Even Monkey wanted to play!
We've been making milkshakes. Or rather I should say Monkey has been making milkshakes with his new toy. A Thermomix Kids. Its a realistic toy version of their ultimate cooking appliance. Designed to help children bring their imaginative play to real life. The first thing he made was a strawberry milkshake. I like that he can do it himself since the instructions are in pictorial form on the front. The toy is preprogrammed so that the blender will work for set time depending on what you are trying to make. Its really straightforward to use, robust and clean. Plus being battery operated it can be moved around easily and I don't need to make sure he's next to a plug socket. But best of all Monkey feels like he is joining in by making smoothies, muffin mixture and drinks. If it sounds like its up your street then head over to Instagram as I am giving one away this week worth £54.

Swimming stuff!! Both boys love the water so having a Villa with a pool means that the only thing thats on their mind is enjoying it…
This week we are away with James Villa Holidays in Portugal. If you want to see what we have been getting up to then I am sharing it all in my Instagram Stories. So please stop by for a watch and let me know what you think.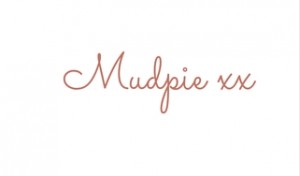 If you've liked this post please follow me on my social media channels:
Mudpie Fridays: YouTube | Twitter | Instagram | Facebook | Pinterest | LinkedIn