Review i-TOPs electronic spinning top: Every now and again we get a chance to review a toy that you just know us going to be a huge hit. i-TOPs are just that and make the perfect boredom buster for the school holidays or travel companion. No surprise really since I even remember playing with spinning tops when I was a child. Although they have come on a bit since then. These are battery powered and count the number of turns the top does. Which means creates a whole new element of play.
Available is six different colours, red, orange, yellow, green, blue and purple. I tops are recommended for children eight and over. Monkey at six thinks they are brilliant and has had a lot of fun with them. Not to mention Hubby who also can't leave them alone. Which goes to show just how much they appeal across a wide age range. They may have even brought out my competitive side!
The way they work is there is a little plastic foot which flips out and forms the point for the top to spin. The fact that there is an LED speed counter means it's easy to see who has won a spinning competition. Normally Hubby! The counter will also show the last highest score, we've managed to get it to over 500 at the time of writing but since they are practicing very day they are hopeful to get it much higher. But if you want to there is a reset button underneath which means that if he got too annoying we could do it secretly… Although this is fun there is a lot more to this handheld game.
Compass: It's possible to turn the spinning top into a compass by spinning right, left, right and then left. But with no more than 30 rotations each way. Sounds easy? Well actually it's a lot harder than it sounds. But it is one that Monkey has mastered. Once you've done it the display will show, N, E, S, W. It's very clever as these remain static while the top spins. So you will always know which way North is.
The 99 Challenge: Basically you need to get the i-TOP to stop spinning at 99 exactly. Which initially Monkey found quite a challenge. If successful you will get rewarded with a star. The more times you manage it the more stars you get.
Secret Hidden Modes: If you manage to spin the i-TOP to a certain number then you get special animations. These are detailed in the instructions, although the ones which came in our box were not in English. But a quick google and we found some that were online. The secret modes are; 214 Cupid, 314 Pi, 333 Diamonds, 606 UFO, 777 Slot Machine and 888 Chinese Lucky Charm. This definitely gives us something to aim for since we haven't spun above 500 yet.
Things we love
Its pocket sized! Which means it easy to travel with, in fact they are away with us in Portugal as I write this. Perfect for entertainment at the airport, on the plane (as they don't actually move that much) assuming the tray tables are straight and in restaurants.
Monkey will happily play with these for a good half an hour at a time. Which means I can get jobs done like preparing lunch! It also means he's not nagging for an electronic device.
Monkey is good with maths at school but this helps him understand larger numbers as they don't seem to have done more than 100. He doesn't even realise he is learning! It also helps his hand eye coordination.
They are well made and stand up to being bashed around. With a 6 year old and a 2 year old in the house all toys need to be. Although these are not suggested for children under the age of 3.
They come with batteries!
If you would like to buy your own i-TOP then they are available online from many good toy retailers including Character Online and Amazon. RRP £14.99.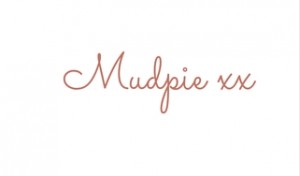 If you've liked this post please follow me on my social media channels:
Mudpie Fridays: YouTube | Twitter | Instagram | Facebook | Pinterest | LinkedIn