The weekend before we went on holiday to the Algarve we took the boys up to London to My Scarecrows Wedding. It was Kipper's first experience of theatre and he was transfixed for the majority of the show. Thats quite an achievement for a twenty six month old. The show finished at lunchtime so we knew we would need to feed the boys before heading home. When Planet Hollywood got in touch to see if we would like to review their London restaurant it seemed like perfect timing. Especially as Planet Hollywood London is only a short walk from the Leicester Square Theatre on the Haymarket.
I was interested to see what made the restaurant so popular since it obviously has staying power after recently celebrating its 25th Birthday. Plus they have been voted Bookatables Best Family Restaurant three years in a row. Normally I would shudder at the thought of going to a themed restaurant. As past experience has taught me they tend to be big on decor but rubbish on substance. We have taken Monkey to a few over the years and have always left feeling disappointed.
We arrived about half an hour earlier than our planned reservation. Both kids were hungry so I was very relieved when they sat us at the table straight away. There is a small bar at the front of the restaurant for those that do fancy a drink first. Monkey was super impressed there was a Power Ranger at the entrance. We had one of the booths which was ideal for Kipper who has developed a real hatred for high chairs. Both kids were given a colouring sheet and some crayons. While we got a chance to look at the A La Carte Menu.
They have a children's menu which I ordered off of for the boys. Monkey opted for the hot dog and I ordered the pasta for Kipper. Hubby and I both had starters and main courses. I decided to go for the Texas Tosados followed by Chicken Fajitas, Hubby who has a thing about prawns at the moment had Blackened Shrimp followed by the Surf & Turf Burger. We were all very full so didn't opt for desert although Monkey did manage to fit in one of their new Super Nova Shakes which was a monster. Hubby may have helped him to finish it…
So what did we think?
Review Planet Hollywood London – Service
I can not fault the service at all. The sceptic in me did think that perhaps they are being super helpful because we were there for a review. But watching the other customers they received the same great service.
Nothing was too much trouble – Kipper must have thrown half a dozen items of cutlery on the floor but they just kept replacing them without even blinking.
The kids food was brought out with our starters automatically
We took a little time to make a decision on the food because there was so much choice and because the boys were being a little boisterous. Some restaurants would make you feel under pressure at this point to make a choice, but we didn't feel that at all there.
All the staff, not just our server seemed genuinely happy and helpful

Review Planet Hollywood London – Food
There is so much choice from all around the world, I would really challenge people not to find something they liked.
The portions are huge, its really not like me not to opt for dessert!
It all tasted lovely. I think that they are probably the best fajitas I can remember having. Hubby loved his shrimp … I didn't even get a chance to try one.
There is a good range of gluten free meals too. My mum will quite often opt for gluten free so its good to see that they can cater her. Its not just one dish either which we have found elsewhere.
The kids menu is well priced at £9.50 with a main, dessert and unlimited drink refills.

Review Planet Hollywood London – Restaurant & Facilities
There are TV screens up around the restaurant which play movies, a video cam and welcome messages. Monkey was very impressed when he saw his and Kipper's name up on the screens.
There is a lot of memorabilia around the restaurant including 

Hans Solo in Carbonite as used in Starwars, The Empire Strikes Back. At six much of it is lost of Monkey other than the Power Ranger of course. But I can imagine if your children were slightly older they would love it. 

There are two function rooms upstairs as well as wall of handprints which monkey spied on the way to the bathroom. There are also toilets on the ground floor with baby change. The toilets downstairs were newer than the ones upstairs.
The booth was perfect for dining as a family, especially with little ones.
We had a lovely meal at Planet Hollywood London, would I change anything? Not at all probably only limiting what we ordered for the kids as the portions are huge! To find out more visit the Planet Hollywood website.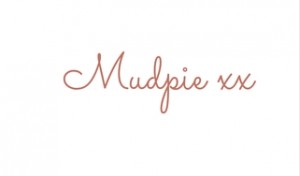 If you've liked this post please follow me on my social media channels:
Mudpie Fridays: YouTube | Twitter | Instagram | Facebook | Pinterest | LinkedIn
We were invited to eat at Planet Hollywood for the purpose of this review, all words and opinions are my own.