Monkey has always been a good eater and although we went through the inevitable I won't eat veg at around three. Now at six he eats or at least tries everything. Kipper on the other hand is a beige food kid! I am not really sure why as they both went through the same weaning process. Consciously we didn't do anything different with them. The only thing I can think of is the issues we had around diary and this did slow the process down. Anyway I know we will get there, he chose to eat cucumber for the first time yesterday! Whoop.
However one thing I have noticed as Monkey gets older is the desire to have food in front of the TV is strong. Especially as its likely to have been on while I was getting the meal together. Kipper at twenty six months has just had the restraint on his highchair removed. Which means he thinks that getting up and down and running around is great fun. I had forgotten all about that stage! With Hubby and I both working long hours, we only get to sit down as a family and eat at the weekends and a Friday night. So when we do I want our family meal times to be special. I would like to foster an environment as the kids grow that its where we spend quality time talking together as a unit. I am more than aware that before I know it they will be teenagers going off to do their own thing. By ensuring the habit of family mealtimes at the table is cemented now I hope it will stand us in good stead for the future.
10 Tips for getting kids to eat at the table
Lead by example: As adults its important that we also eat at the table. So when the boys eat breakfast in the morning, I will sit with them. Rather than running round like a headless chicken getting everything ready to leave the house. I make a conscious effort to sit and have a cup of tea with them. It goes without saying that if you are asking them to sit at the table during mealtimes and you are also eating you should be doing the same.
No electrical devices & turn the TV off: Since the TV seems to be the main problem in the house at the moment. I have taken to giving five minutes notice and then turning it off when dinner is ready. Rather than letting it play in the other room. I hadn't realised but Monkey could position himself to continue to watch it while at the table. The same goes for electrical devices. Although the boys are a bit young for this it is something I am very aware of. Hubby and I don't have our phones at the table.
Snacks, snacks, snacks: Monkey is a grazer meaning he would happily snack all day and never eat a proper meal. I try to limit snacks on the run up (mum hope you are reading this!) for this reason. If its got to a life or death situation – yes it really does get that bad in the eyes of a six year old. Then he's allowed healthy and savoury snacks only. But it really does need to be Armageddon if its close to meal time.
Something fun & laying the table: Both boys, but especially Kipper like to have their own things. Having fun tableware which is their own can help. I often ask them to help me to lay the table which they both quite like doing. I think it must be the sense of responsibility. Plus it helps give them something to do when the TV goes off.
Help prep the food: Monkey is at the age where he can help more and more to prep the food. Quite often helping with baking and making his own milkshakes. More recently he has started to help with chopping up vegetables. He has his own special knife and stool and loves getting involved. Its something I want to encourage more and more since its also teaching him valuable life skills as well.
Give them a choice: Kipper in particular really seems to benefit from this. Whether is a simple question at meals time around which sandwich filling he would like. Or if it is a series of side dishes or options on the table. The boys will always eat more fruit when presented with a selection of different items.
Grow your own: This year we have been growing tomatoes. By investing time and effort and fostering an understanding of where food comes from. Not only will it help with fussy eating and encourage them to at least try different things. But I hope also give the a vested interest in meal times. Monkey loves watering the tomatoes often reminding me!
Options for dessert: If they have eaten well at dinnertime then they get the option to choose their pudding. Its nothing fancy but I find giving them the choice often spurs them on to eat that last piece of broccoli. It also keeps them sitting at the table for longer. In the recent heatwave they quite often opt for an ice pop or lolly.
Take them food shopping: I know its easier to do it on your own! But working on the same basis as some of the other points providing involvement and choice in the whole mealtime experience.
Make sure the table is clutter free: This is one I am working on. We have quite a large kitchen table. Which means that one end of it can end up getting covered in stuff. Its a convenient dumping ground for post, laundry and toys waiting to be put away. I am trying hard to keep it clutter free. Even taking out the extra leaf so that theres not so much space to put things. And in turn reducing the distractions.
What do you do to encourage mealtimes round the table? I would love to hear in the comments below. Portmeirion have very Kindly given my readers the chance to win their own fun tableware, a beautiful 3 piece crockery set – The Very Hungry Caterpillar 3 Piece Set worth £29.99. To be in with a chance of winning please enter via the gleam application below and please note the T&Cs.
Portmeirion The Very Hungry Caterpillar 3 Piece Set

Competition is open to residents of the UK aged 18 and over
There is no cash alternative offered
One winner will be drawn at random and will receive a Portmeirion The Very Hungry Caterpillar 3 Piece Set
The giveaway will close on the 31st August at midnight, the winner will be notified through Twitter
The Winners will be asked to provide a full postal address
I have some other giveaways running at the moment so please check them out in the Blog Giveaways Page above.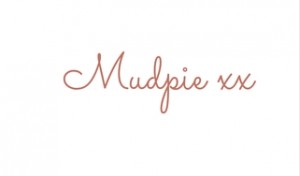 If you've liked this post please follow me on my social media channels:
Mudpie Fridays: YouTube | Twitter | Instagram | Facebook | Pinterest | LinkedIn
This post is written in collaboration with Portmeirion