Tips for getting our kitchen sale ready: I have made no secret that we are thinking about moving. I even mentioned it in my 40 before 40 list. Although we are not doing a very good job of finding our dream property. I figured it was about time we started to get our current home ready to go on the market. The most important space downstairs is by far our kitchen diner. Its the centre of our home. Which means its also become the dumping ground for all manner of stuff.
Since its the room that I am hoping will sell our house once it goes onto the market it seemed like a good starting point. So what have I been doing to make sure its ready?
Get rid of the clutter – I am going through the cupboards one by one and making some decisions on the glassware in the units. I still have a lot of baby related bits which need to go. We are donating these to Kipper's nursery who will use them in play. I have also removed all the magnets off the fridge.
Clear the work surfaces – We have a huge work surface space but theres too much stuff on it for people to see the length. Time to pack away the food mixers and similar which only get used on occasion. Also around the sink area, put washing up liquids and cloths under the sink when not in use.
Update kitchen accessories – Those things which are relatively cheap to replace such a new bin, like the bins from Brabantia. They have bins for every room and every purpose. I really like all the different colours available as it means you can find something that fits your chosen decor easily. It can give the kitchen a nice new feeling but without having to overhaul the whole room. The same goes for new tea towels hanging on the oven.
Change the plug sockets – Some of our sockets had been changed to brush steel others are still white. Its amazing what the difference a new sparkly socket can make
Refresh the paintwork – which speaks to itself.
Clean, clean, clean – Every part of the kitchen from top to bottom, including the cooker hood and extraction! I am thinking about getting in a professional cleaner to do the whole house including the kitchen. Make sure all the metal ware is super shiny.
Check the lighting – We have spot lights in our kitchen, we have been replacing the bulbs to make them as bright as possible and to avoid any flickering.
Clear of the windowsills – Being double aspect we can get a lot of light into the room. However its also perfect for growing orchids. Over the years I have been brought quite a collection. They look pretty in flower but when they are not they can stop light getting into the room.
Be aware of kitchen smells – odours are usual in a kitchen but not required when someone is coming to look around!
Buy fresh flowers – Its nice to have an excuse of putting something bright and welcoming on the kitchen table. Sunflowers are my current choice. Or a big bowl of fruit – shiny red apples and the like
Have you sold your house, have you any suggestions on other things I can do to make my kitchen more sellable? I would love to hear about them in the comments below.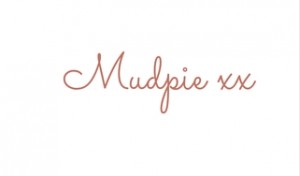 If you've liked this post please follow me on my social media channels:
Mudpie Fridays: YouTube | Twitter | Instagram | Facebook | Pinterest | LinkedIn