Sponsored Content with Tesco
I can only speak from the experience of having Monkey. However I am not sure if its a boy thing or not. But he destroys school uniform. Every half term I have buy new uniform. Either its covered in stains or there are holes forming at the knees. He has also developed a habit of creating little holes in his polo shirts, which drives me bonkers. Thankfully most of his uniform is unbranded but it still adds up over the year and it costs a small fortune. Which is why I always look for good value uniform from a supermarket such as Tescos.
I have been challenged by Tesco to try out their 100 Day Guarantee. F&F school uniform is designed for active kids to keep them comfy and looking smart all day day long, all year round. Tesco are so confident in the quality and the durability of their school uniforms that if Monkey wears out his uniform within 100 days they are happy to exchange it. Which I think is a fantastic offer, especially with our track record. 
Not only that but the F+F school uniform is incredible value for money. I got six polo shirts (which are 100% cotton) and two pairs of trousers for £19.50! The polo shirts are £3.50 for a pack of two and the trousers £9 for two. It comes with special stain repellent and as new technology. So its designed to withstand the toughest of work outs. Monkey certainly knows how to put his uniform through the mill so I will be interested it see how it stands up. It would be nice for his polo shirts to remain white and not turn to that murky grey colour.
Monkey has given his new uniform a try our before returning to school in September. Jumping around the garden, playing on the slide and practicing his football skills he has assured me its very comfortable. He definitely looks like he can move around freely in it.
I was really impressed that the trousers have an adjustable waist. Monkey is on the slim side, so its an essential for us. They also have reinforceable knees which I didn't realise until I washed them and saw the black patches on the inside. F+F have such a wide range of different pieces of uniform there is bound to be something that matches your schools requirements. Plus the Tesco F&F Uniform is Mumsnet Rated. 262 Mumsnet users tested the Tesco F&F school uniform range: 82% would buy again and 75% would recommend. You can buy your own at one of their stores, find your local stockist here. 
December Update – Tesco 100 Guarantee
I can not quite believe that next week Monkey breaks up for the Christmas holidays. To be honest it couldn't come quick enough for any of us. It also means that Monkey's uniform is now 100 days old. I fully expected to need to test out the guarantee. Monkey tends to go through uniform so quickly, holes in the knees are a regular occurrence mainly because of football. Its difficult as I like him to play since he really enjoys it and it keeps him active. But it costs a small fortune in uniform, however I have not had the same experience with his new trousers from Tesco. They have reinforced knees but not only that the material seems to be a bit thicker in general, despite being washed constantly they still feel really sturdy and look as good as new.
The shirts have also done well. The stain resistance has meant that they have stayed stain free. I am obviously not a washing genius though and need to learn to separate whites and colours. Since some of the shirts have gone a bit grey but thats more to my inability than anything.
I have been very impressed, surprised that I have not had to use the 100 guarantee but its good to know its there if I need it. I will be buying uniforms from them in the future.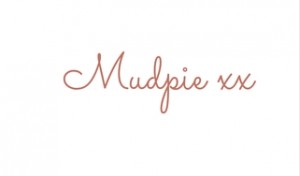 If you've liked this post please follow me on my social media channels:
Mudpie Fridays: YouTube | Twitter | Instagram | Facebook | Pinterest | LinkedIn