As a family we love a day trip out to the zoo. In fact we often will specifically hunt them out while away on holiday. Yet one which we have only every visited once when Monkey was a baby is ZSL London Zoo. So we were very excited when they invited us to visit and write about our experience.
We visited on a sunny Saturday during the school holidays. If I am honest I would normally stay away from attractions like this in the Summer holidays. Only because of all the people and the threat of not being able to get close enough to see anything. Yet although very busy ZSL London Zoo is so large and the enclosures so big, with many of them walk through that we had no problems at all. So much so that I would not hesitate to visit in the school holidays again.
Our first stop was the reptile house. Inside its a large space with Victorian railings and big windows. Think Harry Potter. Its quite self contained which meant Kipper could run around happily. He was so excited by the turtles and the snakes. Monkey decided he wanted to photograph everything. At the back there is a larger enclosure with a crocodile in it. He stood their for ages willing it to move. In the end he had to settle for the poison dart frogs which were in his favourite colour … blue.
From there we walked across to the Aquarium. Again big tanks with lots of room to view which was perfect with Kipper. Who wanted to get up close, especially to the tropical fish. Although he was just as interested in the ones which were the same size as him!
Our next stop was the Gorillas. Another thing that I really like about ZSL London Zoo is the conservational element. All the enclosures are set up for the animals which is so important and something I look for specifically when considering if we will return somewhere. The Gorilla enclosure is a great example of this. There is a large outside area surrounded by water with plenty of places to climb. There is also a large inside space with plenty of straw with the windows covered in stickers to not invade their privacy too much. Despite this Monkey could still see the big grey back easily. We got extremely close, this photo doesn't do it justice. Literally a couple of feet away. Turns out he had quite an itch on his bottom!!
Surrounding the Gorillas were a number of monkey and macaque enclosures. I like how they team the 'big' animals with smaller ones as it keeps the kids engaged as we walk round.
Opposite the exit to the Gorillas are the Tigers. Monkey was instantly excited by it. The way the area is set out you sort of walk all the way around it. This gives you much more chance to see the tigers, who like to hide..
We managed to see one of them underneath the actual enclosure itself.
The other was sleeping peacefully, even when Monkey tried out his best tiger impression at the top of his voice…
The kids then decided they were hungry, so we spotted some picnic benches near the farm area and sat and ate. As part of the Summer activities there was also a BBQ stand. The food was lovely, I had a lamb wrap and Hubby had a burger. There was lots of good quality salad including red cabbage coleslaw and sweet potatoes. We sat right next to a little play area which meant the kids could play under our watchful eye.
When we asked Monkey where he would like to go next his request was simple. The Lions. Again I was so impressed with the enclosure. As you enter the area there are three options to walk round it. Each giving you a different viewing point. Monkey picked one which took us via an Indian house full of props to set the scene. I especially liked the painted adverts on the walls. And these beautiful tiles, although Kipper wasn't too keen on having his photo taken.
As we rounded the corner to the Lions themselves, we came across an emergency response unit helping a lion in distress. At first glance I did wonder if I was going to have to cover the kids eyes. I caught on pretty quickly. Monkey took a lot longer. Especially as the dummy lion was actually breathing on the floor.
Monkey stood totally engrossed watching the scene unfold. It was very entertaining. Its never something I had seen at a zoo before and its nice to see something different. The real lions themselves were very chilled out, happily sleeping in full view. From here we visited the penguins, Monkey went into the giant caterpillar to see the butterflies before we ended up in the bug house.
The bug house is a huge interactive inside learning space. Like most young boys my two love anything which is a creepy crawly. With both the locus and the cockroaches being of particular interest. The fact that there are so many inside areas also means that the zoo is still somewhere you can visit in the typical English weather.
Kipper really enjoyed the spiders. I wasn't so keen on them if I am honest. I let Hubby take the boys round the spider walk through. The thought of them above my head was a little too much for me to take. But the boys absolutely loved it.
ZSL London opens at 10am and shuts at 6pm. We were there for seven hours straight. We saw so many animals and the kids had such a great time. The walk through enclosures allow you to get up really close to the animals and there is plenty to see and do for all ages. We walked over 24,000 steps that day and we were all shattered by the end of it. Exactly how a great day out should be. I can't wait for us to visit again. Its such a wonderful zoo and definitely worth a trip when you are next in London.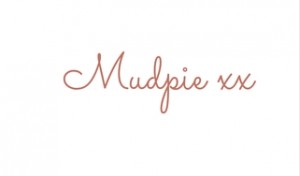 If you've liked this post please follow me on my social media channels:
Mudpie Fridays: YouTube | Twitter | Instagram | Facebook | Pinterest | LinkedIn
This post has been written in conjunction with ZSL London Zoo, we were provided entrance tickets for the purpose of this review. I was also compensated for my time.