Rewind South 80s Festival Review: At the weekend I was lucky enough to be invited to Rewind Festival which takes place at Henley on Thames. Now in its tenth year a number of artists which stared in the original line up made the effort to come back to mark the anniversary. Since that first show Rewind has grown in such popularity that there are also Rewind festivals in the North and Scotland. Having the chance for a girlie weekend away over a hectic Summer holiday was too good an opportunity to miss. The line up this year included Jason Donavan, Kim Wilde, Billy Ocean, Marc Island, T'Pau, Chesney Hawkes and many more – Building an 80s Playlist.
Having never visited Henley before I wasn't sure what to expect. We had been kindly given boutique camping. Which is an area sectioned off from the other campsites. Designed to make your experience as luxurious as possible and perfect for busy working mums. As it meant we didn't need to stress or think about packing so much stuff. Because we all know that camping means needing to take a lot of essentials!
We had a pre-pitched tent for three which included air mats and sleeping bags. It was nice to turn up and make the most of having some time out straight away. We also really appreciated how much less stress it was when the time came to come home. There is a wide selection of choice when it comes to accommodation options. Ranging from a pre-pitched tent at £110 per person up to a luxury tipi for £450 per person. Which comes with carpet, hand woven rugs, sheep skins, a dedicated power supply, futons, duvet and wool blankets.
However I think the real benefit of boutique camping has got to be the hot showers! This is the first time I have been to a festival (and I have been to a few in my time) and had hot showers. Not only were they hot they were also clean! Plus the queues weren't bad at all. The toilets were also great and it made a real difference when compared to some of the queues in the other areas. Other benefits included secure lockable storage, the ability to charge your phones and devices at no cost. There was also a pamper area that included hairdryers and straighteners as well as plug sockets and mirrors.
There was even the opportunity to do morning yoga. Our pitch looked out onto the river where there were several boats already moored. It was very peaceful and you felt secure and looked after by all the staff and the patrolling security guard. Once settled we decided to explore and caught one of the river taxis up into Henley itself. Its an incredibly picturesque town, with flags flying, a number of lovely flowers displays and a beautiful church at the top of the high street.
I really enjoyed the proximity of the town, because as much as I love a festival sometimes its nice to get off site. Both mornings we ate breakfast in the town at local cafes. We also managed a couple of drinks out of glass. Sitting outside and watching the world go by. Marvelling at all the costumes and all the effort people had gone to. The outfits that really stick in my head are the plastic green soldiers and whoopee cushions. But there were others dress as Top Gun, Bay Watch, Fraggles, Hedi Hi and Rainbow Bright. We had arranged matching tees from Pink Sorbet.
The town also provided a bit of retail therapy on Saturday morning. Although we didn't really think about needing to get all our other bags in the boot! On Friday night there was a boat party which we managed to squeeze onto. Not realising it was a ticketed event.
Its only a short ride but it was a good excuse to have a drink on a boat in the dark. Looking at the lights which hung out across the campsite. I had no idea there was quite so many bell tents in the boutique camping. It was these sorts of things which really made Rewind stand out. I can't remember the last festival where a boat trip was on offer.
Saturday we really put the VIP access to good use. Although not before stopping to get festival glitter and hair crimped in one of the many retailers at the festival. The VIP area is alongside the main stage. Which means we had a great new without getting squished by the crowds. The VIP area had a large bar, a chill out lounge, a pizza place and its own toilets. There was also a number of picnic  tables which meant that there was plenty of seating and a number of people standing on the table to get a better view.
Having the VIP access really made it such a more pleasurable experience and it would be something I would definitely look to utilise in the future. Just like the campsite the queues for the facilities were short. The toilets clean and we didn't need to wait long to be served.
Outside of the VIP area there are a number of different fair ground rides. As well as 90s tent which also hosted a silent disco. That was on our list to try out but we got distracted by the main stage! There was also a smaller stage which had a tribute band on for most of the Saturday night which was great fun to dance around to.
It was here that I realised I had lost my phone. I had left it in the VIP toilets. At that moment I thought that was it, I mean how am I going to find it someone is surely taken it. My friend rang the phone in the hope that someone would pick it up. Nothing. Then it rung back and at that moment my faith in human nature was restored. A lovely lady had handed it into the first aid tent and it was there waiting for me to pick it up. I was so grateful, there are photos and videos which are not backed up (yes I know) of the boys which mean more than any phone. The goodwill really summed up how I feel about Rewind. It is by far the most inclusive, fun and enjoyable festival I have ever been too.
We may have started a new girlie tradition… tickets for the 2019 show go on sale on the 7th Sept.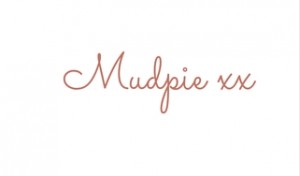 If you've liked this post please follow me on my social media channels:
Mudpie Fridays: YouTube | Twitter | Instagram | Facebook | Pinterest | LinkedIn
We were invited to attend Rewind festival in return for an honest review all words and opinions are my own.