Getting the kids ready to go back to school can be an expensive time of the year. At the moment it is only Monkey at school but it won't be long until I am having to think about kitting Kipper out too. Sob! Although lets not think about that for the moment. Instead lets focus on ways to save money on the school shopping. Until writing this I would never have thought about using a voucher site such as MyVoucherCodes.
Looking at their site I was genuinely surprised by just how many discounts and codes there were. Plus they are adding new ones all the time. MyVoucherCodes have challenged me to see just how much money I could  save on the back to school essentials. So how did I get on?
School Shoes from Kickers – Monkey opted for a pair which are £55 full price with 15% off I saved £8.25
School Uniform – Buying white polo shirts through Debenhams means I saved 25% on each packet of two. I always start the term with six although some how I seem to loose a few along the way. So this saved a further £3.75 (the equivalent to a fourth pair!). On pair of grey trousers I saved a further £2.75.
Monkey's sweatshirts I need to buy through the school as they have the school's logos on them.
School Coat – Buying Monkey's new school coat and wellies though Joules using the code available saved me a further £10.
PE Trainers – from Adidas – Monkey opted for a pair which are £34.95 I also realised while browsing that he also needs new football boots which full price were £44.95. The voucher gave me 15% off so I saved £11.98
PE Kit – I only need shorts and tracksuit bottoms, I always opt for as cheap as possible with these as find he grows out of them so quickly. Argos currently have 25% off, which reduced a two pack of shorts to £4.50 and a two pack of tracksuit bottoms to £6.00 saving a further £3.50.
Stationary – Monkey being in year 2 means he doesn't really need much stationary but a basic kit from WH Smiths which normally costs £11.99 is reduced by 50% and a saving of £6.
Books – At the Works I could buy a KS1 English and Maths book which normally costs £12.99 but has been reduced to £3. Meaning Monkey get some extra practice and I save a further £9.99
Bag & Water Bottle – Smiggle is the new brand name in the Mudpie Fridays household. Opting for a school bag, water bottle and lunchbox comes to £59.50. As its over £50 and I am buying online I can save 25% which equates to £14.87.
I am sure I have forgotten something, which I will probably only discover on the first day back. But for the time being I have saved a whopping £71.09. Its made me realise just how much I could save and I will definitely be using MyVoucherCodes in the future for other big purchases. With that in mind its also worth noting they have some great laptop discount codes as well. Incase your children be at the age when they need something to do their homework on.
Why don't you pop over and see how much you could save?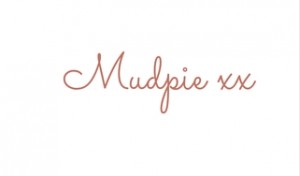 If you've liked this post please follow me on my social media channels:
Mudpie Fridays: Twitter | Instagram | Facebook | Pinterest |LinkedIn
This post has been written in collaboration with MyVoucherCodes, I have been compensated for my time.