I am pleased announce that we have been invited to be part of the Vtech Play Panel. You will see a sparkly brand new badge to celebrate it to the right. As part of the panel we have been asked to review a Vtech Kidzoom Smartwatch DX2.
Monkey like many six year olds loves anything which looks and feels like something an adult has. He's also really into tech – tablets, phones and cameras are all up his street. Not that he has his own of any of these mind you. But he loves investigating and playing ours. Which he was so excited when he realised he had something he could wear on his wrist that resembled some of these things. In fact he couldn't wait for me to take pictures so he could open it.
It got its first outing when we visited London Zoo a couple of weekends ago. Unsurprisingly it was a total hit. Firstly all the games kept him entertained on the journey. He even decided to video himself at one point in the car discussing the journey and where we were going. It did make me chuckle and I wondered if thats how I sounded on video. Then once we were at the zoo he took so many photos. I think more than I did. Loving every minute of it snapping away having to catch every animal we saw. Then at the end of our trip when we were all exhausted he loved working out we had walked over 24,000 steps!
He's hardly left home without it. So whats so special about the Vtech Kidzoom Smart Watch DX2? There are so many features on this watch many of which I wasn't expecting:
Dual cameras – The watch has a camera on the front which takes selfies and also one on the top edge which you can aim at whatever you want to picture. I like that it can hold up to 1600 photos!
Fun filters for the photos. Which you can also use to customise the watch face.
There are over 50 different watch faces which means that Monkey could personalise it and make it his own straight away. I like that there is a selection of 3D style digital and analogue clock faces. Which works for Monkey as he can currently read numbers easily but still struggles a little with the clock face.
The smart watch comes pre loaded with eight games. Monkeys most favourite game is the Monster Detector one. Its an augmented reality game encourages that encourages him to be active and explore. Looking for crazy monsters as he goes.
I like that its not too small for little fingers as it has a 1.4 inch colour touch screen and built-in rechargeable battery. The fact the screen is a good size means that the buttons on the side of the phone and also those on the face are a good size.
The Smart Watch comes with its own USB lead which can be used to charge the watch as well as connect it to a computer to take the photos off the camera.
It is a splash proof design with a motion sensor, pedometer, alarm clock, timer, stopwatch and voice recorder. The timer is quite useful when when its five minutes before dinner…bedtime… etc.
Monkey is still learning to tell the time so the Time Master app is really useful as he is learning how to tell the time without realising it as he plays.
Its possible to download extra apps and features from the Learning Lodge.
The Vtech Kidzoom Smart Watch is aimed at children over aged four and over. Monkey was six in June and can work the watch easily. Available currently in blue and pink and is priced at £44.99. Price wise I think you get a lot for your money. With all its features I can really see this watch lasting, plus the fact that it can be constantly updated with new games and apps from the Learning Lodge is a real plus.
The most important thing is that Monkey loves it. For this reason I would have no doubts in recommending it to friends and family for their little ones.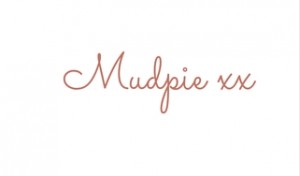 If you've liked this post please follow me on my social media channels:
Mudpie Fridays: Twitter | Instagram | Facebook | Pinterest |LinkedIn