'You are the bows from which your children as living arrows are sent forth"
Things return to normal this week as my Living Arrows photos are all about the boys. Last week there was a rare photo of me at Rewind Festival, as I spent the weekend having some much needed me time. Although I missed both the kids terribly and now I am looking forward to next two weeks off work. We have lots of adventures planned to make sure we finish the holidays with a bang.
Our adventures started with a trip to Maize Maze. Its something I have wanted to do for a number of years, but for some reason Ive never got round to it. We went with one of Monkey's school friends, the kids had a great time playing in and out the corn. Monkey would disappear and his little friend would laugh and joke about where he was. Before he popped up or out somewhere. They thought it was hilarious….
I love this photo of Kipper, despite the fact he's not looking at the camera and its a little blurry. Trying to get a photo of him smiling is difficult. He laughs frequently but in short bursts so you really need to be ready and waiting. More recently he's started to develop a dislike of having his photo taken. Quite often saying no photo. So I get a lot of the back of his head (when he's not looking).  But this one shows his true character. We were up on the bridge in the maze and its literally the last photo I took before we went down. I had all but given up but just decided to snap away since he was posing. I think he was laughing at Monkey as he was trying to descend the steps…
Whatever you are doing this week have a good one x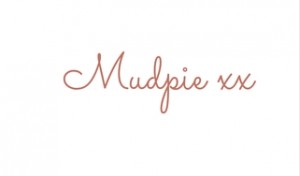 If you've liked this post please follow me on my social media channels:
Mudpie Fridays: YouTube | Twitter | Instagram | Facebook | Pinterest | LinkedIn
Linking up to #LivingArrows