I have been so lucky with both boys as neither have suffered particularly badly with their teeth. In fact Kipper didn't even need this little bright triangle dribble bibs that seem have a habit of multiplying. However although I feel we got off lightly, there were still days and times when they were obviously in pain. Teething can be a stressful time, it creates sleepless nights and tears. As a parent I often felt helpless that was until I discovered Nelsons® Teetha® .The UK's # 1 homeopathic teething relief brand and I used them with both boys and found they really made a difference.
Which is why I am working with them. As they have created a teething guide designed to help parents navigate a tricky time and spot the signs and locations of baby's first teeth. The vast majority of babies start teething around six months while some babies can cut their first tooth earlier than this, while others may start teething as late as one year of age.
Teething Begins: This usually happens at around 6 months (this can start as early as 3 months or as late as one year. Teething, unfortunately, can be a painful time for your baby and you might have to do a bit of comforting and deal with a lot of dribble because your baby's gums may be sore and red where his or her new teeth are coming out.
The First Teeth Emerge: The first teeth will probably be on the bottom in the middle of his or her mouth and can generally be both the lower central incisors.
Say hello to the upper middle teeth: At around 7 months (or between 6 to 8 months) the upper middle teeth (the upper central incisors) will emerge. Quick tip: Once your baby is more than six months, try giving your teething tot something yummy cool from the fridge to chew and suck on during their teething troubles such as a cucumber or carrot stick
More teeth on the bottom then the top: Between 10 to 12 months (or even up to 16 months) your little one should get his or her bottom teeth right next to the middle teeth. These are called the lower lateral incisors.
Between 9 to 11 months it is time for the upper teeth right next to the middle teeth (upper lateral incisors) to appear.
Time for your toddler's molars: At around 12 – 16 months your toddler will get his or her first molars. It is usual for molars on the bottom and top to appear at the same time.
By the time your little one reaches the terrible twos it means teething is almost complete! At around 26 months the very back teeth, or second molars, grow through the bottom gum followed by the second molars on the top. Then by 2 to 3 years of age your little one should have a full set of 20 pearly whites!
Kipper is almost at that stage. Although we are still waiting on the second molars to make an appearance. Which is why I have joined the Teetha community on Facebook,for that extra little bit of reassurance.
If your baby is over 3 months old, why not try relieving your baby's teething symptoms with Nelsons Teetha Teething Granules. It is a homeopathic medicinal product used within the homeopathic tradition for the symptomatic relief of teething pain and the symptoms associated with teething which are sore and tender gums, flushed cheeks and dribbling. It contains a 6c homeopathic potency of natural Chamomilla and is suitable from 3 months old.
Nelsons Teetha Teething Granules cost £5.85, available from Boots, Holland and Barrett, selected grocers, Lloyd's pharmacies and all good independent health food and pharmacy stores. Always read the label.
If you are concerned about any symptoms that your baby may have in particular if they have a fever please consult your doctor.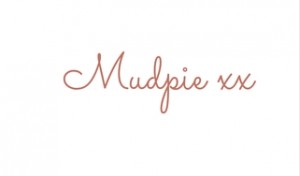 If you've liked this post please follow me on my social media channels:
Mudpie Fridays: Twitter | Instagram | Facebook | Pinterest |LinkedIn
This post has been written in collaboration with Nelsons® Teetha®, I have been compensated for my time.