At the end of the Summer holidays we were invited down to Devon to stay at Beverly Holidays in Paignton. Devon is the ideal holiday location for families as there is just so much to do. Lots of attractions and sandy beaches on the doorstep. Beverly Holidays is ideally placed to visit them all, including Paignton Zoo which is literally just round the corner. This year family owned Beverly Holidays celebrates its 60th Birthday and the celebrations were in full swing when we visited. So what did we think of the long established Caravan Park that promises family holiday memories to last a lifetime?
Beverly Holidays is made up of three locations in one. With the three parks offering something different. We stayed on Beverly Park which has the widest range of facilities and ideally suited to families. Beverley Bay is the ideal location for pet lovers and is a dog friendly holiday park. Beverley View is the smallest of the three, which is closest to the beach and offers a range of lodges.
Accommodation – Platinum Hot Tub
I had never stayed in a caravan with a hot tub before and found myself instantly impressed with the fact it was sunk into the decking. Which was secured by a gate. Although Kipper worked out pretty quickly how to get in and out it was still nice to have it there. When we arrived the hot tub was up and running and ready for us to get in. Each morning one of the staff would come round and check it for us, leaving me nothing to worry about.
The caravan itself was huge! I often envisage caravans like they were when I was a little girl. That couldn't be further from the truth. We opened the door into a spacious and well thought out living area. On the far side there was an L shaped sofa that stretched the length of the caravan and along the front. As well as a dedicated seating area for food, a flat screen TV (much to Monkey's delight) and a stylish fire. Theres a fully equipped kitchen with a good amount of cupboard space, electric oven, microwave, fridge freezer and coffee machine.
Three bedrooms, one with a double bed which had its own large wardrobe and enough floor space to put up a travel cot. It was also an ensuite which took us by surprise as there was also a family bathroom with shower. Having two toilets with a family can be a life saver. I liked the fact that there were duvets on all the beds rather than just blankets and the sheets were very white, crisp and clean. As part of the platinum package you also get white fluffy towels.
Activities – Beverley Park
When we checked in the reception gave us an information pack which included all the activities which were on during our stay. Including those which were on in the evening too. Monkey was quite excited by getting involved so the second evening we stayed we visited the Starlight Bar. In early evenings they purposefully design entertainment for the younger generation. With Beverly Bear and Sandy Starfish shakedown, the entertainment staff get all the kids up singing and dancing and joining in games. Not to forget the bingo.
While we also had a special breakfast with Beverly Bear and Sandy Starfish. When we arrived they had a couple of extra children they were not expecting. But it didn't take them long to find more seating and colouring for my two. After colouring they got to dance and interact with the loveable characters. Before sitting down to a breakfast of either sausage or bacon with beans, an egg and smiley face.
There are many more activities some you pay for and some which are free such as family football. Many are designed to get the kids up and moving.
Amenities – Beverley Park
Only visiting for a couple of days we didn't get a chance to try out all the facilities. We were impressed with those we did. On site there is a well stocked shop for essentials and souvenirs. We also tried out the pool at Beverley Park. There was a large outside heated pool and a smaller splash pool for little ones. Although it was too cold for Kipper which was a real shame since there was loads of sun loungers and a waterfront cafe.
Instead we stayed inside, again the pool was heated which suited me since I am not a fan of cold water. There was a circular pool 50cm deep so great for a splash and then the larger pool went up to 170cm. However a large proportion of it was 120/140 which meant I could manage the two boys on my own. The changing area is small and not really adequate for a family. I did find one family room with changing facilities. I expect that there are plans afoot to address in inside space since the outside is so modern.
There is also a mini golf at the front and a soft play in the waterfront bar. With options for eating out and also getting take away they have all the bases. Plus there is a roof top terrace for those who want to watch the world go by with a quiet drink.
Location – Beverley Park
With the weather not great we were a little limited on testing out the local beaches. Not that it was a problem because there are so many attractions nearby we were never stuck for something to do. In fact we had the opposite problem narrowing down what we were going to do.
In reception there was a large map which pinpointed the beaches and had loads of leaflets for days out. As previously mentioned Paignton Zoo is just down the road, we also explored a couple of castles on our A to Z Castle Challenge, enjoyed the pier in Paignton and took a trip to the National Aquarium.
We really enjoyed our short stay at Beverley Park, if you would like to book your own short break you can find out more on their website.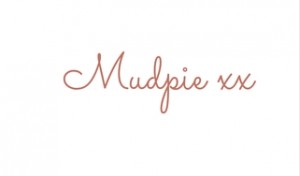 If you've liked this post please follow me on my social media channels:
Mudpie Fridays: Twitter | Instagram | Facebook | Pinterest |LinkedIn
We were invited to stay at Beverley Holidays Park for the purpose of this review. All words and opinions are my own.