I can't believe the last time I wrote a Little Loves post was back in July! It shows how full on the holidays were. Instead now I am looking to plan our Autumn activities and starting to think about Christmas.
The desire to travel hasn't gone away. If anything its stronger than ever. Monkey asked if we could go away just me and him again. Like we did when we went to Barcelona in the Easter holidays. So I am busy looking for a city break which isn't too far and likely to have a reasonable amount to do for a six year old. I have been reading and stocking up on cheap second hand travel books and magazines. Its proving difficult as there are lots of places we would like to go, however Hubby would too and I feel mean going there without him!
Last weekend I went to Friendfest in Brighton and reminisced about those early uni days! This is definitely my favourite photo from the experience. They had a big screen showing some of the episodes which we watch while having a bite to eat in the setting sun. Pretty perfect.

Monkey went back to school last week although homework has only really started to happen this week. Now into year two I think we are going to be getting a fair amount of it. I have been listening to him reading and trying to learn his word rockets. He has twenty words every four weeks. At the moment he's all motivated I really hope it lasts!
I would like to take this opportunity now to apologise for all the spam that I have been firing across social media. Its all to do with trying to win a cupcake competition and a trip to Lapland. Its been a bit of an emotional rollercoaster as we are currently second place. The winner is the person to get the most likes on their cupcake photo. As you can imagine Monkey is desperate to win, and I can see him having to learn a very hard lesson in the next few days. It ends on the 20th of September at 9.00am. If you haven't voted for us yet I would be very grateful if you wouldn't mind liking the photo below. Especially as facebook has now banned me from sharing this anywhere and so our hands are tied …. unless anyone is feeling generous enough to share it on their timeline ..I would be sooo grateful

Kipper was sent some wonderful clothing from Mamas and Papas which he has been wearing loads. Their AW18 range mixes and matches perfectly together. I am so impressed as I really struggle to find boys clothes which I love.
I am trying to get on top of the house before Christmas comes, which means decluttering and organising. Not easy when I live with 2.5 hoarders… One thing that really gets on my nerves is our kitchen sink area. Which is where the
Joseph Joseph range from Red Candy
comes in.
They kindly sent us some items to help:
Joseph Joseph Caddy Sink Tidy in Grey – Designed to keep bottles, clothes and brushes out of sight. It also breaks down into three separate parts that can go through the dishwasher. Perfect for keeping everything in its place.
Joseph Joseph Y-Rack in Grey – As its two tier it really optimises space. The stainless steel rack will take up to fifteen plates and there is a caddy on the side for cutlery. The tray at the bottom as a spout on the side to drain the water aways and is great for holding all those smaller items such as milk bottles.
Joseph Joseph Wash & Drain in Grey  – I really like that it has an integrated plug which means you no longer have to lift up the washing up bowl to empty it. No more dirty water everywhere when the kids want to help out. Plus it also acts as a drainer to catch all the little bits of food.
As you would expect all the items are great quality and I love the dark grey colour. Opting for something in plastic and stainless steel means that it will more likely stand the test of time. We had a metal draining rack previously which had started to rust. Now everything has its place… Its just the rest of the house I now need to work on.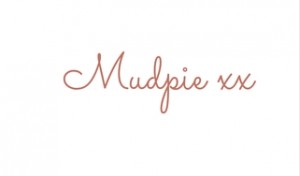 If you've liked this post please follow me on my social media channels:
Mudpie Fridays: YouTube | Twitter | Instagram | Facebook | Pinterest | LinkedIn