Toot Toot Friends Pirate Ship Review: As I explained in our last Vtech Play Panel Review, we have been asked to be Vtech Ambassadors for the next twelve months. This month they sent Kipper a Toot Toot Friends Pirate Ship. To say he was excited is an understatement, he kept repeating the words 'Open it mummy…open it' over and over again.
In the box the pirate ship comes almost assembled. You need to click in the main mast, secondary sail and a couple of other bits including the cannon. It was the cannon which Kipper was really attracted to. Operated by a simple push button at the top it didn't take him long to figure it out. There is also a sheet of stickers which need to be added. Although the instructions are clear and numbered so its easy to see where they go. Plus a number are really quite detailed so really add to the toy.
There are four separate characters which come with the toy. A blue octopus which has a roller on the bottom allow it to move across the floor with a simple push. It also spins round as it moves. There is a also a little Monkey which Kipper is already attached to, as well as two pirates, Stanley and Monty.
Throughout the ship there are several places for the characters to stand. They clip into the different places easily. Kipper doesn't have any trouble moving them around. At the front there is the MagicPoint location. One of the flashing buttons will tell you which character to place on the point and then a story will unfold. There are other interactive parts which includes the trap door, a seesaw platform and twisting sails.
Toot Toot Friends Pirate Ship is designed for children over the age of one up until the age of five. Although Monkey was just as interested in it. They played together nicely for a while, pretending they were finding treasure at sea.
Things we love:
It comes with batteries. I am not a lover of toys that need batteries that don't come with them. These come separately and we needed put them it. It took a while for us to work out where they went. Of course if we had read the instructions we would have spotted it straight away.
It automatically turns itself off when not being played with 'see you next time' which is great since Kipper doesn't have a very long attention span.
Simple to assemble
The educational nature of the toy. Especially the story function where it tells you which buttons to press to make the noise such as the treasure button and sail button.
The role play option tells the child what to do such as 'clean the cannon' or 'find sailor Stanley'. I think this feature really helps with the longevity of this toy. As Kipper will do some of the instructions but I think he will engage with this element a lot more as he gets older.
Storage – the fact that it folds up on itself and you can keep the characters inside is great. As it means theres much less chance of loosing parts of it.
Its so bright and colourful which makes it really inviting for little hands
The quality is great as well, just as I would expect from this brand. Anything that needs to move and fold up is substantial.
Its great for imaginative play as these is also a treasure island hidden within the bowels of the ship.
The ship itself is on wheels which means its easy for Kipper to move about and push across the follow
All the characters are chunky which means they are easy to hold
The Vtech Toot Toot Friends Pirate Boat exceeded all expectations. Kipper loves it and Monkey will also play with it if he gets the chance. Its a large substantial toy which makes it worth the price tag of £39.99. It would make a fantastic and well loved present this Christmastime. Available from all good high street toy retailers and online with Amazon.
But don't just take my word for it. The lovely people at Vtech have given my readers the chance to win one. To enter please use the gleam application below and please note the T&C:
Vtech Toot Toot Friends Pirate Ship worth £39.99

Competition is open to residents of the UK aged 18
There is no cash alternative offered
The winner will be drawn at random and will receive a Vtech Toot Toot Friends Pirate Ship as pictured
The giveaway will close on the 30th September at midnight, the winner will be notified through Twitter
The Winner will be asked to provide an email address and full postal address these details will be passed onto the PR company to send out the prize.
I have some other giveaways running at the moment so please check them out in the Blog Giveaways Page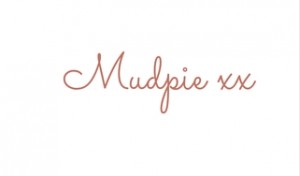 If you've liked this post please follow me on my social media channels:
Mudpie Fridays: Twitter | Instagram | Facebook | Pinterest |LinkedIn
We were sent the Vtech Toot Toot Friends Pirate Ship for the purpose of this review, all words and opinions are my own. This post does include an affiliate link to amazon tis does not cost you anything if simply means if you go onto to buy I will receive a small amount for the referral.