We are currently considering moving. Partly because we have out grown the house and partly because both working reasonably demanding jobs we need to think about childcare. It wasn't until I started this process and looked around the house that I realised just how much clutter we have. Taking a second look I realised that a lot of it is kids toys. Honestly it seems as though they have multiplied on their own. So when Whirli got in contact and told me about their new children's toy service it really struck a cord with me.
Imagine a service which allows you to pick up to the minute toys, get them delivered to home for the children to play with. Then once they are bored or fancy something else you package them up, send them back and wait for your next exciting parcel. Whirli's strapline is Get, Play, Give, Repeat and heres how it works:
There are a number of reasons why I think this would really work for us. Firstly I had no idea that the average spend on kids toys a year is £350. Which is a lot of money especially when multiplied by the number of children you have.
I recently watched a documentary on TV about landfill and seeing exactly what was still in one piece fifty years later and it was horrifying. So many toys end up in landfill and plastic doesn't break down. Apart form a handful of toys which we will hang onto many of ours could potentially end up there. Its so much more socially responsible to give them away to other Whirli members. We buy toys to further out children's development, but it won't be much good if we leave them a planet which is on its knees.
I am trying to teach Kipper about sharing at the moment. With an older brother its easier than when Monkey was the same age. By using Whirli this will help promote it even further, especially if they are involved in the packaging up process.
It also means that the clutter that is driving me slightly bonkers can be gone. I no longer need to think about which charity shop or mothers group may want our used toys. Being a busy working mum this affords me valuable head space! With loads of toys to choose from, value for money, free delivery and returns there really is no reason not to do it.
As a parent I think its natural to have concerns around quality and cleanliness. Whirli have thought about this and will make sure every box is up to scratch. That toys are not damaged or have parts missing and perhaps more importantly sanitised.
The website is now live and can be found here. If you are interested then you need to go over and register now for the service which will be opening officially in November for a limited number of people before opening up fully in February. By using the code MUDPF032 when you register you will be given priority and bumped up the queue.* With all the benefits Whirli brings I can see it being extremely popular. I have already registered as I can really see this saving my sanity. My starting position without the code above was 1300. Which goes to show just how popular it is since it only launched last week. If you want to get closer to the top then please make sure you use the code. When you register you will be sent a confirmation email, clicking through this will take you to a webpage where you can enter your code. My place went from 1300 to within in the top 100 by using it.
Whirli also have an instagram page and facebook page which you can keep up to date with developments. Plus the opportunity to enter future competitions.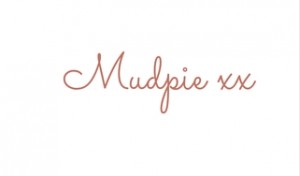 If you've liked this post please follow me on my social media channels:
Mudpie Fridays: Twitter | Instagram | Facebook | Pinterest |LinkedIn
*Please note that Whirli can not guarantee how far up the queue you will be bumped.
This post was written in collaboration with Whirli, I have been compensated for my time. Mudpie Fridays registering is not part of the contract I genuinely think this could make a big difference in our household.