'You are the bows from which your children as living arrows are sent forth"
I normally take my living arrow photos at the weekends.  Only this week I have been away enjoying a long weekend in Jersey. We went for a friends 40th Birthday. I won't lie it was nice to forget about social media, blogging and collaborations. I think one of the highlights had to be visiting a secret cocktail bar. Which was absolutely beautiful, we loved it so much I think it may even make it on here at some point.
Of course, that has meant this weekends pictures were hastily taken on Sunday afternoon once I got home. I brought each of them a little Jersey gift, here is Kipper with his new yellow bus. He absolutely loves anything with wheels so it went down well. I even managed to get him to pose for a photo.
Monkey loves football and was making the most of the mild weather when I got home. Although I am not sure how he ended up the wrong side of the net.
Hope you all have great weeks, ours is set to be another busy one both at work and on here.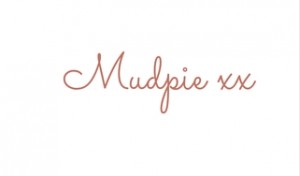 If you've liked this post please follow me on my social media channels:
Mudpie Fridays: YouTube | Twitter | Instagram | Facebook | Pinterest | LinkedIn
Linking up to #LivingArrows