Review Clementoni Science Museum Mind Designer Robot – Monkey is very much into science and maths at school. He learns much better by 'doing' things. My dad was an engineer and I can see him following in his footsteps. Which is why I said yes please when we were approached by Clementoni to see if we would like to review their Mind Designer. I was keen to see just how educational it was and I liked the idea that it also uses a tablet.
So what is the Clementoni Science Museum Mind Designer Robot. In the box you get MIND, the robot itself. Along with three coloured felt pens, instructions, list of voice commands, ten sheets of A3 paper and a double sided game mat. Designed to let children experiment with coding creativity there are three different modes. You can switch between the modes using the button on the side. The three modes are FREE, EDU and APP.
We decided to start with FREE which allows you to manually program MIND. This meant that Monkey could use the buttons on his back to make MIND move in the directions he would like. Monkey wanted to do this straight away with felt pens. The control keypad as well as having large coloured directional buttons. Has four others including one which allows Monkey to instruct MIND to draw geometrical shapes and also other drawing figures. Its possible for MIND to have up to fourty actions sequenced in this way. In theory the options are limitless and the only thing that holds him back is Monkey's imagination. The instructions recommend fully getting to grips with the FREE mode before moving onto the others.
Also in FREE mode you can use voice activation. There is a button on the side of MIND which will initiate voice recognition. He loves this, it took a little while for us to get use to using it. But thankfully the instructions are very good and you get a list of voice commands. It wasn't long until he was drawing pencils, houses and fish. I really like how the preprogrammed shapes and pictures are a great way to start playing straight away. Over time as he gets more confident with MIND I can imagine all sorts of wonderful pictures appearing. However to hold his interest, Monkey needs to feel like he is achieving something straight away. This function allows that.
Its easy to switch between manual directions and voice recognition which we did quite a bit before moving onto EDU mode. This mode allows Monkey to play a game to achieve certain tasks. It really teaches Monkey logical thinking, coding and problem solving. You can also use the voice recognition in this mode too, although we predominately used the control panel. I think this is because it was more visual and so easier for Monkey to manage it successfully.
One side of the board is yellow and the other is blue. Monkey opted to try out the yellow side first which is the number side. Its designed to alternative between math questions and shape questions. I really like how there are three different levels of difficulty. We started with easy since Monkey is only six and so slightly younger than the age recommendation of seven plus. The problems were simple arithmetic using numbers up to 10. As he like maths the answers came naturally to him which motivated him to try harder. I can really see him enjoying moving up the different levels. The medium level will cover numbers from 10 upwards. The difficult level will cover multiplications and divisions. Its only possible for Monkey to move onto the harder levels once he's answered a certain number of questions.
On the other side of the mat there is a robotic maze. MIND will tell you what you need to achieve which is to collect an item and deliver it to one of the robots pictured. However you will not be able to move over one of the coloured lasers. This really tested Monkey's problem solving skills, which he needed some help with initially. We didn't make it to the second part of the mission which is to reach the right coloured door. I think over time as he gets better with the coding he will really enjoy this game. I think its a good thing that there are things he is going to have to learn to do. Plus it shows the longevity of the toy.
The final mode is APP mode. The app is available on android, apple and fire tablets. It gives even more games and drawing capabilities and we have only really touched on some of the functionality by starting to experiment with drawing and coding. Monkey tried out some free hand drawing just tracing with his finger initially. Over time he will be able to unlock further drawings and shapes.
Coding using the app is really simple too and allows you to put whole strings of instructions together. There is a basic and and advanced mode. Monkey has really enjoyed playing with the Clementoni Science Museum Mind Designer Robot, which is priced at £49.99 and available from toy retailers such as Smyths. It would make a wonderful Christmas present and from a mums perspective I love the educational nature, plus it doesn't take up much room!
Clementoni also have a wide range of other educational science base toys such as this Science in the Laboratory set with an RRP of £34.99.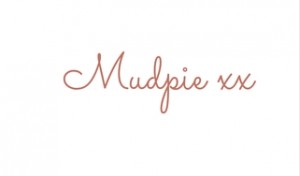 If you've liked this post please follow me on my social media channels:
Mudpie Fridays: YouTube | Twitter | Instagram | Facebook | Pinterest | LinkedIn
We were sent a Clementoni Science Museum Mind Designer Robot for the purpose of this review all words and opinions are my own.