Lumie Bodyclock Glow 150 Review: When I agreed to review the Lumie Bodyclock Glow 150 my intention was to keep it for myself. As we enter into the darker, colder months I can find myself feeling a little meh. I was hoping that the fact the alarm clock that mimics the light and colour of a real sunrise would help. As waking like this helps to regulate your sleep-wake cycle and has even been shown to boost mood, energy and productivity levels for the rest of the day. However the moment Monkey saw it, he wanted it!
Is it suitable for a child's nightlight
Since his night light had recently broken, and know just how good these are for little ones. Kipper still has the Lumie Bedbug in his room which he has been using now for over fourteen months. I reluctancy agreed. He has now been using it for the last few weeks and loves it. I must admit I am quite jealous and seriously considering buying another for our room. However it has had unintended consequences which have really made a difference his bedtime routine.
Since we had Kipper, Monkey has struggled to fall asleep alone. We got into bad habits because I would put Kipper down and at the same time Hubby would put Monkey down. After stories, because I was still with Kipper, Hubby would stay with Monkey until he fell asleep. Now the best part of two and a half years on its still the case. We have tried a number of things to make the bedtime routine shorter but to no avail.
However the Lumie Bodyclock Glow 150 has seemed to be helping. I think this is predominately because it allows Monkey to go to sleep with the light on. It has a great function which means you can preset it so that it fades into a sunset. This can be done over a 20, 30 or 45 minute cycle. Twenty minutes is enough for Monkey to drift off happily. I use to find with his old night light he would still be awake but I think that is because it didn't fade. I am so surprised by the difference it has made. As we get into darker mornings I will be using the wake up function more. Since he naturally wakes up with the light at the moment we are not needing it.
Features of the Lumie Bodyclock Glow 150:
Gradual sunrise of 20, 30 or 45 minutes to wake you naturally
Fading sunset of 20, 30 or 45 minutes helps you drift off to sleep
Adjustable sunrise light intensity for a gentle or bright sunrise.
Mimics the colours of a real sunrise and sunset
Alarm beep (optional) plus 9 sleep/wake sounds: Tropical birds, Blackbird, Cafe, Goats, Steam train, Thunderstorm, Waves, Crickets, White noise
Nightlight option for fading light that stays on at low level
Light-sensitive auto-dimming display
Tap-control snooze
Optional alarm beep / Power failure back-up
Mixed LEDs (warm white, orange, red)
The tap control is great and something Monkey uses a lot. He also really likes the additional noises even though its not really being used as an alarm clock at the moment. When the light it on, it provides more than enough light to read by. We really couldn't ask for more in an alarm clock for him. It is really made a difference to him, plus we will get loads of use out of it as he gets older. The  Bodyclock Glow 150 has an RRP of £90.00.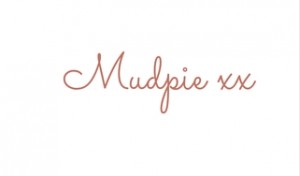 If you've liked this post please follow me on my social media channels:
Mudpie Fridays: Twitter | Instagram | Facebook | Pinterest | LinkedIn
This is a collaborative post we were sent a Lumie Bodyclock Glow 150 in return for this review. All opinions are my own.