Canvas Champ Photo Cushion Review: Each Christmas we try to give out photo presents of the boys. Its an easy gift for grandparents as I've not met one yet that doesn't like putting up pictures of their grand children. So when Canvas Champ got in contact and asked if we would like to review their services I thought it would be a good opportunity to start ticking off the Christmas shopping list.
Known for having the cheapest canvas's on the internet, they have recently branched out into photo gifts. The most recent addition is a photo cushion. This is not something I would normally consider ordering if I am honest. However I know a certain grandparent which would love it. Their website is very easy to use and probably the easiest I have come across. When selecting the cushion you have the option to pick the size. We opted for the smallest 12 x 12 inch square photo cushion. However they do go all the way up to 26 x 26 for a square or 18 x 24 for a rectangle.
It arrived in a small pink tub, if I wasn't expecting it I would never have know. Which makes it all the better to put under the Christmas tree. Although once out there was no way I was going to squeeze it back in. I really didn't expect to like it. Don't get me wrong I love photos of the kids. But cushions are another thing all together. So imagine my surprise when I actually did. In fact I am seriously considering keeping it for myself. The cover is folded up in the bottom of the tub so you need to put it on yourself. The stitching at the bottom although visible is straight an neat. I also really like the metal zip pull. The creases on the case seemed to drop out by themselves and the print has a nice sheen to it. Its possible to choose the colour on the back of the cushion. I opted for black but you can also choose from yellow or white.
I also took the opportunity to try out some of their other photo products. If you are regular readers of Mudpie Fridays you will know that I recently went to Friendsfest with a couple of girlfriends. We had that iconic photo taken on the sofa with the umbrellas. Since we have now been friends for over six years (meeting at NCT) I thought it was time we marked the occasion. The photo itself is bright and colourful so I thought getting it printed on metal would make it really pop. The colours are very bright and I really like the metal print. However I am not sure if it was the photo but its come out with very little definition which is such a shame. Although from a distance it passes….just. Up close its very pixilated. I am also not a fan of the bulky black easel stand. Online this was metal. Its such a shame as I wanted to love these as much as the photo cushion. But sadly this wasn't the case.
Thankfully the framed photos are better. I always feel a little decadent ordering pre framed photos online. I think it comes from the years as a student where I would buy mis matching frames from second hand shops! However since these are gifts I wanted them to be special. There are so many different styles and sizes to choose from, ranging from 3.5 x 5 inches up to a large 30 x 20 inch option. They also offer ten different frame types and the ability to have a matt or glossy finish. I opted for a sensible sized, silver curved frame with a glossy finish and a white border. I had hoped that the border would be a separate insert. Unfortunately this isn't, although once on the wall its harder to tell. Plus for the price I was probably expecting too much.
One thing about the Canvas Champ order is the packaging. I have never seen anything like it. All the pictures we ordered came in little makeshift wooden boxes.Padded out with polystyrene and card board. Before wrapped in tape and layers of clingfilm. It does give me extra confidence that anything ordered will reach you in good condition. The last thing we ordered was a pair of matching 8 x 8 acrylic prints. I am starting to collect them now, as I hope that when we move we may have a feature wall somewhere. I opted to pay a little more and get the thicker acrylic. I am glad I did as its beautifully thick and will stand the test of time. Hangers on the back are also nice and I like how there are smaller squares at the bottom which will mean they hang straight. Unlike some of the other ones I have collected so far.
However once again the printing quality is not great. Although because they are small acrylics I think we can get away with them. If they had been larger I would probably be sending them back. Again I can't work out if this is because of the photo quality or not. The picture of the boys in the castle is also a little misty down one side. Its in the acrylic itself as wiping it has not made any difference.
So in summary I would definitely use Canvas Champ again to order photo cushions, I also really like the prints. Their website is easy to use, customer service great and the prices have got to be the cheapest I have found. It also makes a change for me to have started the Christmas shopping in October! If you would like to order your photo gifts from Canvas Champ they are offering my readers a special offer on delivery. Normally free delivery starts at £40 but by using the code FREESHIP35 you can get free delivery when you spend £35.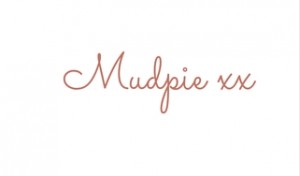 If you've liked this post please follow me on my social media channels:
Mudpie Fridays: YouTube | Twitter | Instagram | Facebook | Pinterest | LinkedIn
I was compensated for my time and gifted the items in this post for the purpose of review, all words and  words and and opinions are my own