Greenwood Grange Family Break Review: Right at the end of the Summer Holidays we were invited down to spend a long weekend at Greenwood Grange near Dorchester in Dorset. Making the most of Monkey's school inset days we had an absolutely wonderful time. Being fortunate enough to have reviewed a number of places this year its very rare that somewhere really stands out. However Greenwood Grange did just that. They go above and beyond to make sure your family stay is perfect. Its a real gem and one that we intend on returning to. Big words? Well there is a whole host of reasons read on to find out.
Lets start with the welcome. We were travelling separately because of Hubby's work so I arrived mid afternoon with two grumpy children. The lady in the little shop at reception could not have been more helpful. Greeting us and showing us around the area and around our cottage itself. The boys eyes lit up when they saw the sweets for sale. I really like how they have thought it through, with snacks, beer and wine, condiments yet also enough to cobble a meal together if you arrived late. Plus there's details of an Indian which will deliver if needed too! I realised instantly that they put their guests at the focus of everything they did. Just outside there was a chalk board detailing everything that is on in the local area. If like me you only tend to plan days trips once you are there its perfect.
Greenwood Grange Accommodation – Marlott Cottage
The accommodation at Greenwood Grange is entirely flexible. They have seventeen holiday cottages in total, catering from small families such as ours to a cottage that sleeps twelve. A number of them are also dog friendly. We stayed in Marlott and I loved it from the moment I opened the door. Its sleeps four, with a double room at the front and a twin at the back. As Kipper is still in a cot at home they also provided a travel cot for us. In fact they can provide a whole host of different baby equipment from black out blinds, high chairs, stair gates and food mats. Nothing is too much trouble.
The cottage itself is beautiful. You walk into a kitchen with white units and all the appliances you could need, including a dish washer. Unlike other places we have stayed the kitchen really does have everything you need. Including a knife sharpener. Sharp knives is one of our bug bears of self catering accommodation. There was nothing that we needed. The owners had even put in tea towels, washing up liquid, bin liners and fresh flowers.
Just through the kitchen is a lovely sitting room with a dinning area in one corner. At the far end patio doors which goes onto a little patio area and the communal garden. There is a large flat screen TV and a DVD player. An extreme comfortable sofa, single chair and stair gates both up and down. Its beautifully decorated. Having been couped up in the car the boys couldn't wait to get outside. In the garden there was a badminton net, swing and several footballs. There were a number of other families staying too and the kids had fun playing together. Which mean we could relax on the patio.
The bathroom is updaters between the two bedrooms with a large bath and shower. It also has a colour changing LED light which Monkey particular liked. The upstairs was furnished as well as the downstairs with coordinating pictures, throws and cushions. It may have been totally set up for kids but it didn't feel like anything had been scrimped on because of them. I struggle to think of the last time I stayed in family friendly accommodation with thick wool throws, statement lamps and fluffy white towels.
Greenwood Grange Activities & Amenities
I was really surprised by just how much there was to do within the grounds of Greenwood Grange. Monkey's favourite activity by far was going up to check to see if the hens had laid any eggs. There is a honesty box where you pay 25p for each egg. Unfortunately when we visited they were going through a dry spell. But that didn't detract from the excitement. There was also a veggie patch where you could help yourself. Outside the shop there was a list of crops which were ready. I have not been anywhere before where you can pick your own.
There is a laundry room in the courtyard which has all the extras you may need such as airers and brooms. Plus a whole host of toys, board games, DVDs and books to choose from. You can also borrow badminton racquets and tennis racquets to use on the courts. There is a small inside swimming pool which is open until 10pm. Monkey and I went after dinner and had the place to ourselves it was lovely warm. I like how it could be used all year round. Near the pool there is an inside games room with a snooker table and billiards table on one side. On the other there is a kids play room. Both are prefect to escape to when the British weather is not behaving.
There was also plenty of space for the kids to run around and play outside games. Everything was gated so it meant Kipper couldn't suddenly decide to do a runner, which is one of his favourite tricks at the moment. From my perspective as a blogger the wifi was reliable and of good strength
Greenwood Grange – Location
Opposite Greenwood Grange itself is an National Trust area with lots of walks and countryside to explore. Its also perfectly placed to explore Monkey World (25 minute drive), Dorchester (15 minute drive) Lulworth Cove & Castle (20 minute drive) and Kingston Mauward (5 minute drive). Its also only about 2.5 hours from London so makes it the perfect location to escape the city for a long weekend. In the little shop there are some leaflets which give you an idea of the best pubs, days out and places to explore.
In the cottage there was a folder packed full with information on local attractions. Its probably one of the best folders I have seen and caters for absolutely everything you could possibly need while away. Its these little things that really help when holidaying with little ones.
We had an absolutely fantastic time, it was  it was easy and relaxed which are two things I dont write very often when reviewing holidays with the boys. We would definitely look to go back, as they really have thought of everything to help make your holiday go without a hitch. Everyone we met was so friendly and helpful.
Thank you for having us Greenwood Grange.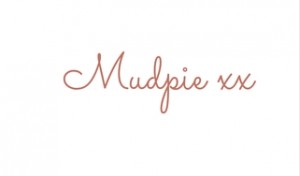 If you've liked this post please follow me on my social media channels:
Mudpie Fridays: Twitter | Instagram | Facebook | Pinterest | LinkedIn
This is a collaborative post we were invited to spend a weekend at Greenwood Grange in return for an honest review. All words and opinions are my own