Sky kids app review: When we are out and about or even when we are home relaxing both boys like to have some downtime on the iPad. Both like to catch up with their favourite TV programmes. Although we never seem to have enough memory on the tablet and thats where the Sky Kids App comes in. I am not sure how I didn't know about this before now. Launched in April 2018 its available at no extra cost to Sky customers who have a sky kids pack. It allows Monkey and Kipper to stream their favourite shows on demand.
As we have Sky Q Multiscreen its possible to download shows so that the boys can watch them without internet. Not that we have needed to yet since most places we go will have Internet available. I like how they both have their own little character which means that they can personalise their favourite shows. This is particularly important for Kipper who needs to be able to see what he wants straight away. Plus with a four year age difference between the boys then there can be quite a difference in the shows they are interested in.
It was extremely easy to set up. All I did was download the app from the store and then I had the option to set time limits and also a 'sleep mode'. This means that the app turns off and it won't turn back on again until morning.
Each user will get a little character, a buddy, which is  possible to alter and dress it, which means it can be personalised. It means that I can manage the programmes which Kipper and Monkey see, to make sure they are suitable for their ages. Which is a good thing as it means its easy for Kipper to spot the difference. Monkey has also enjoyed playing some of the games available. Although these do need to be downloaded, just like any other games downloaded from the App Store. These are currently only available on the tablet app although they will be coming to mobiles soon.
There are lots of channels to choose from, 17 in total including our favourites. Plus once they have picked out a show to watch there are lots of episodes which they can stream. Kipper is a huge fan of Hey Duggee and was super impressed that there were twenty six episodes to choose from. The shows are also updated every month which means they will never get bored with a whopping 5000 shows available.
I can see us using it a lot in the coming months, especially with the travel plans which we have. Its an app I happy for the boys to use and the fact that its possible to download the shows will come in really handy. Its possible to keep anything downloaded for thirty days, once watched they are deleted after forty eight hours. Sky kids app is available on apple, android and amazon devices. More details can be found on the sky kids app webpage – https://www.sky.com/shop/tv/kids/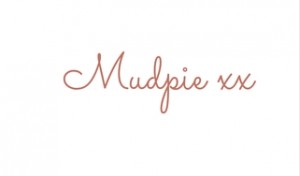 If you've liked this post please follow me on my social media channels:
Mudpie Fridays: Twitter | Instagram | Facebook | Pinterest | LinkedIn
This is a collaborative post written with Sky kids and Mumsnet. I was compensated for time, all words and opinions are my own.