I have been compiling book advent calendars for Monkey since he was two. Now with Kipper also being two, this years advent calendar will need to accommodate both of them. Not an easy feet especially when there is a four year age gap. Also if I am looking for new books for them, I don't just want to stick to festive books. Monkey will happily read festive books all year round, but  I am after a mix as I think this will give them more longevity. So what I am after is a mix of books suitable for both a 2.5 year old and a 6 year old who is a competent reader. With a mixture of picture, chapter, non fiction, fiction, Christmas and non Christmas books… Heres is what I found.
Please note all the books mentioned in this post have been gifted. You also have the chance to win all the booked featured at the bottom of this post.
This book is adorable. I am always a fan of 3D books and this one is exceptional. Although there are four spreads, one for each season which opens up into a beautiful circle. I have never come across a carousel book before and love the concept. Its a fascinating introduction to the four seasons following a family of foxes throughout the year. The pictures are very detailed with informative text and would be great for educational purposes. I remember trying to teach Monkey the four season and wish I had this then. The pop up book is secured together by a ribbon, available from Laurence Kind Publishing RRP £16.99. Designed for ages 6+ I do think that with supervision and gentle hands this book is perfect for Kipper. He's really interested in nature and the world around him, with so much detail in the pictures it will spark a lot of conversations.
This book was a sell out last year in The White Company and I can see why. Another pop up book that depicts a story of snow falling early and the journey of a hazelnut. As well as many animals and birds getting ready for the snow. With a Scandinavian feel this simple book is such a joy, which ends with the hazelnut growing and breaking through the snow layers. Probably the best example of a pop up book I have seen for a long time. I especially like the crows, the quality and thickness of the paper really stands out. The text is simple and easy to read so idea for Monkey. Aimed at 5-9 year olds I think this book would make a lovely gift for all ages. RRP £12.99
You can't do much better than Christmas songs and this is a great collection of classic carols and fun Christmas songs. Kipper loves listening to CDs in the car which means this will be one of the first books we open this year. So that we can have a whole month of songs. A thick good quality board book with bright and colourful illustrations. I like how different the pictures are from one song to the next. There are ten in total and include Rudolph the Red Nose Reindeer, Away in a Manger, Once in Royal Davids's City, The First Noel, Winter Wonderland, O Little Town of Bethlehem, Jingle Bells, We Three Kings, Ding Dong! Merrily on High, We Wish You a Merry Christmas. RRP £6.99 published by Ladybird Books
Monkey is just starting to move into chapter books. He relies on us still to help him with his reading but enjoys the idea of having a story last over several nights. Which is where Knights and Bikes comes in. The text is in back and white along with the pictures, but there is a good number of illustrations and different font types to keep interest. The story is about Demelza and her best friend Nessa exploring an island and uncovering the mysteries of Penfurzy Knights. With a honking pet goose, sidekick and a legendary treasure to find, the heroes ride their bikes, solve the puzzles and game down danger with frisbees, water-abllonws, feathers and a toilet plunger. RRP £6.99 published by Knights of Media suitable for 7 plus.
Monkey has been learning all about space at school, which means all the books in the Space: facts & Figures series would go down perfectly. There are six in total. With a good balance between photos and labelled diagrams its bound to keep his interest. Designed to be educational in nature they have a quiz at the back to test understanding. Aimed at 6-9 year olds, individually priced at £4.99 each
Kipper really enjoys a trip to the zoo so this book is perfect for him. It revolves around a number of animals needing the loo but it being engaged. At two and a half it will not be that long until he is starting to potty train so all books that revolve around the toilet are welcome. The illustrations are colourful sketches and the text rhyming. With separate large text so that when Kipper does start to read it will still be a good book to read together. Plus there is a little irony as Monkey does like to take him time in the bathroom. Published by Red Robin books, RRP £6.99
Christmas is not Christmas without the Nutcracker, and this edition by Jumping Jack Press is beautiful. Produced in festive colours with large pop ups throughout, the book really brings the story alive. There are seven spreads throughout which gives a whole new interactive element. Plus there are some additional mini pages which gives the boys to get involved in the story further. It is also beautiful quality, my favourite has got to be the large swan pages. Recommended for ages 3 and over I can see this becoming a Christmas favourite for years to come.
The first of three books which Faber and Faber sent us, I was drawn by the blue shimmering front cover. A stunning picture book which is ideal for Kipper, although there is text it is minimal with a lot of the story being told in pictures. I think this is ideal for his age range as it leads to lots of conversations around what he can see. Each double spread has a lot of detail in it to encourage this further. Come little bird person, come little bee person, come little tree person – little persons from all over the world join together to celebrate the dance of life and love in this stunning poem from John Agard. RRP £6.99
I think this book will resonate with the boys a lot. Since it is about two siblings Ruby Too and Barney Boo who go on an adventure in the jungle. When they are bored because daddy is snoring and mummy is working. So it sounds like a typical weekend in our house! Its a typical picture book, but with an embossed cover and beautiful water colour illustrations. The text is large so its easy for Monkey to read and you can't help but spot new things in the illustrations each time. Packed with humour, colour and adventure, there are other books in the series which I can see us looking out for. RRP £6.99
There is a good chance that Monkey may well be an engineer when he grows up. He learns through doing things so a book all about a robot that fixes other robots is right up his street. Of course when  Fixer gets into trouble there are lots of other robots to help him so it has a very heart warming ending which teaches a valuable lesson. RRP £6.99
When Monkey started school he first had books without pictures. The idea behind it is that he can tell the stories through interpretation but reading the pictures and using his imagination. Such a simple idea to the start of his reading journey which is why I love the Story Box so much. Published by Laurence King Publishing it contains 20 story telling puzzle pieces. They are printed on both sides  so they can be flipped over.A polar bear sets sail for the Caribbean and meets animal pals along the way. But can you stop evil pirates from ramming the bear's boat? And how will the group reach the tortoise's birthday party while there's a tornado brewing? It means that Kipper can tell a different story each time. Aimed at children aged three and over it has an RRP of £11.99.
At school the children have been learning all about plastics and the impact it has on the sea. Duffy's Lucky Escape is an engaging story of the relationship between humans and wildlife and the dangers turtles face in their own natural habitats due to ocean plastic. I love how it is based on a true story. The illustrations are simply stunning and after speaking to the author I am very impressed with how she has shared this book into schools to help try and change the future habits of the next generation. She has kindly signed the copies which have been gifted. Once finished in our advent calendar our book will be shared with Monkey's school to help spread the word further. RRP £7.99, there is also a Welsh language version available.
I have always had a soft spot for puffins. It is an engaging story based on the true tale of a little puffin who becomes entangled in balloon litter. The book is being used to explain to children the issue of ocean plastic and offers alternative suggestions for balloon releases for children to try. Again the illustrations are beautiful and will also be finding the way to school after Christmas. We really do have a duty to the next generation to educate them in ways to solve the problems we have created. RRP £7.99
Published by Little Island with an RRP of £11.99 is a funny, quirkily illustrated and heartwarming list of the rights of boys and girls, presented as a flipbook to be read from either end. A book for those who believe in gender equality, self-expression and the right to be who we are. Girls, just like boys, have the right to be scruffy, untidy, hyper, to do any job they like, not to be princesses, to love whoever they like. Boys have as much right as girls to cry, to play with dolls, to wear pink, to like reading, not to be superheroes, to fall in love with anyone they like. As Monkey grows older and makes his own decisions then this is a great book for reminding him of his freedom of choice.
Tara Books very kindly sent us three books to include in our advent calendar. The first is unusual as its binding across the top and because of the shape of the pages its like a half book. Which I think works really well. The text is much larger in places and repetitive so perfect for reading to Kipper. The pictures are so pretty and I love books which show other cultures. I also really like the message in the story – A little girl goes to market with a pocketful of change–and no idea what to buy from all the happy chaos around her. But among the rich and colourful wonders of the market, she finds that the real fun is not in the buying after all! RRP £6.99
We are starting to teach Kipper the alphabet after discovering he's picking it up already from Monkey. This book has simple illustrations in primary colours. Each double spread only has one colour plus black and white. Which means when he is learning he's not overly distracted. He loves animals so this book will play to that strength. Kind Kiwis Kiss Kangaroos, Lazy Lions Lick Lollipops and Plump Penguins Play Ping Pong… There is no end to the strange things animals get up to in this alliterative alphabet book. The text plays with words: their sounds, rhythms, and meanings, forming sentences that are syntactically correct, yet conjure up the kind of absurd goings-on that will tickle every child's imagination. RRP £6.99
Following on with the education theme this visually stunning read-aloud book invites young children to count the improbable number of animals that clamber up an ever-expanding tree. Illustrated with art from the Gond tribal tradition of central India, known for its deep affection, knowledge, and celebration of trees. One, Two, Tree! is a number book, picture book, nursery rhyme and a fable about living together. I really like that it has numbers both in numerical form and written. Kipper has started to recognise numbers so this is perfect for him. RRP £6.99
This is a beautiful story all about friendship. Albie the farmers dog wakes up one morning and finds that his companion Nellie has disappeared. He sets off to find her taking in all the sights and sounds of the countryside and local community. The illustrations are paintings by Helen Elliott and have a Batik feeling about them. Full of bright colours with white outlines they are very different to anything I have seen in a book before. The story itself is quite long with pages of text, so not your average picture book. But this is ideal for Monkey as he makes the transition from picture books to chapter books. Its got a lovely ending and one which I think will become a firm favourite. RRP £7.99 published by Graffeg.
This is a great alternative to the night before Christmas. The hardback book has a sleeve with textured glittered snow. The book is a follow on from the number one New York Times Bestseller Goodnight, Goodnight Construction. The mighty construction trucks are busy building a very special gift in time for Christmas Eve. But there is a surprise waiting for them each as well. Excavator, Bulldozer, Crane Truck, Dump Truck and Cement Mixer all receive a special present as each truck finishes their part of this big important job. Kipper is particularly construction mad so this will be a big hit with the boys. The illustrations are hand drawn, bright and colourful. Published by Chronicle Books with an RRP of £12.99
The Meg series holds a special place in my heart from my own childhood so its lovely to be able to share the books with the boys. Meg's Christmas is just as I remember, full of bright illustrations and simple large text which is easy to read. Just like many of the other books there is a flood disaster just before Christmas – Oh no! Enter a spell, a surprise stay in a castle and a party to plan for – will Meg, Mog and Owl make it home for a very special Christmas Day? RRP £6.99 published by Penguin.
This is a lovely hardback book all about bear who is ready for a calm cosy Christmas and frog who is looking forward to a tinsel-tastic Christmas. Only he's turned up in the wrong place and its down to bear to help him reach his destination. Only then end up having a lot of fun, its a lovely story about friendship. With bright cartoon like characters this easy to read story is bound to be a hit with the boys. RRP £11.99 published by Tiger Press and is suitable for ages three and up.
This book is simply adorable and celebrates the bond between parent and child. Travel through the seasons with Polar Bear and Cub as they discover the world and the wonders within it. Although snow melts and leaves turn golden, Cub learns that a parent's love will never change. The pictures are soft and beautiful, the words in simple rhyme. Perfect for both of us to read to the boys. RRP £6.99 published by Tiger Press and is suitable for ages three and up.
Both boys love elephants so this book is really quite apt for them. Published by Gecko Press who kindly sent us three books to include in the advent calendar. Its all about an elephant who wants to play hide and seek. You can play too, but you'll have to try your best – he's VERY good! With few words it leaves a lot of the imagination. Ideal for Kipper who loves a peekaboo book, the pictures are stunning as well. RRP 9.94€
A small hardback book with a vibrant pink cover which follows through the book. Containing three bedtime stories told by mummy bear to baby bear. It is a modern fairytale classic. Reasonably long it would run over a couple of nights. RRP 14.92€
Another hardback book with its own sleeve. The title is something I say to both boys on a daily basis so it will resonate with them. Its a little like a chapter book with eleven and a half stories. Allowing you to put it down at an appropriate point if those eyelids start to close. Its all about fox and rabbit that live in a bright little house beyond the molehills. In each story they are trying new ways to go to sleep and say goodnight. The illustrations are beautiful and the stories long enough to hold imagination but not too long if you know what I mean. Its a lovely book and one we will get a lot of use from. RRP 14.92€
If you would like to create your own Christmas Advent Calendar then enter the competition below. Or check out the Book Trust's Great Book Guide 2018 which covers of 100 books to engage and excite children all the way up to age 11. They're funny, sad, informative, scary and silly (and everything inbetween). Its possible to download the guide from their website or search books by age range. There are many which we haven't heard of before, so some of them will be making the Christmas List!
For your chance to win all the books featured in this blog post please use the gleam application below.
Competition is open to residents of the UK aged 18
There is no cash alternative offered
The winner will be drawn at random and will receive the books featured in this post
The giveaway will close on the 24th November at midnight, the winner will be notified through Twitter
The Winner will be asked to provide a full postal address
Most of the books will be sent in one bundle and will be sent a couple of days after the end of the giveaway. The books from Laurence King Publishing will come directly from them and I can not guarantee you will receive these prior to the 1st of December.
I have some other giveaways running at the moment so please check them out in the Blog Giveaways Page above.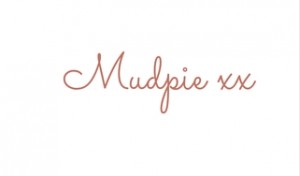 If you've liked this post please follow me on my social media channels:
Mudpie Fridays: Twitter | Instagram | Facebook | Pinterest | LinkedIn
We were gifted all the books mentioned in return for including them in our round up.