Kipper is now almost two and a half and has always had a love for books. As soon as he could walk he will go over to the bookcase and pull out book after book. I also quite often find Monkey reading to him. I love watching them both engrossed in the story. So when we were asked to review the soon to be launched Moonlite it sounded like too good an opportunity to pass up. Moonlite is an amazing storybook projector which we have all fallen in love with. It works by using the torch on your mobile phone to project storybook images onto walls and ceilings, we have even used it on an airplane..
We were sent a Moonlite Starter Pack RRP £19.99 featuring Eric Carle's popular "The Very Hungry Caterpillar" and "The Very Busy Spider". Along with two separate story reels which have a RRP of £7.99 each, Spot the Dog and The Tale of Jemima Puddleduck. There is also a gift pack available which features five story reels which I can see being a very popular Christmas list addition.
Its so easy to set up all you need to do is download the app from the App Store or Google Store, which is free. Then pop the story reel of your choice into the Moonlite and attach it to your phone. Finally open the app and unlock the story you wish to project. It has been specifically designed with ease of use in mind and you can find out more on the Moonlite website.
When you open the app it will direct you on where to attach the projector, there is a little target which you just need to line up. On the front there is a little dial which allows you to focus the picture. For a vey modern bit of kit it is extremely easy to use and Kipper was enthralled from the moment he saw it.
It has really made a difference at bedtime bringing stories to life. Although to be honest we have been using it throughout the day as well. The words to tell the story appear on the app and there is also sound effects and music which really helps bring the word and pictures them to life. The ethos is very much not to replace traditional books but to bridge the gap between them and digital books. Allowing kids imaginations to blossom and for everyone to bond over a love of story telling.
As the clocks go back its an ideal time to reassess that bedtime routine and make sure literacy is part of it. Reading stories to our children fuels their imaginations and
activates the creative side of their brains. They begin to visualise the words we are reading to them, which helps develop their creative intelligence. I can really see this with Monkey. We have always read to him every night and now he is at school and in KS1 we are seeing the benefits. As he is a happy confident reader and coming on leaps and bounds with his spelling and writing. Which makes sense as there is a magical time between ages 3 to 7 when children expand out beyond verbal communication and start to develop written language skills.
Every now and again a new toy comes along which is genius. For me Moonlite is that toy. Its wonderful being able to reinvigorate their love for story telling and to bond with the boys over stories that I was told as a child. I have already made a mental note to add some extra reels to their Christmas wish lists.
Moonlite is produced by Spinmaster and available at all good toy retailers and online with Amazon.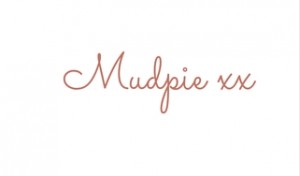 If you've liked this post please follow me on my social media channels:
Mudpie Fridays: Twitter | Instagram | Facebook | Pinterest | LinkedIn
We were gifted the items included in this post for the purpose of this review. All words and opinions are my own. Please also note that this post includes affiliate links to Amazon, which does not increase the price you pay but will pay me a small commission should you go on and purchase through the site.