Gift Guide for Her – Since halloween has been and gone and we have celebrated firework night I think its safe to start talking about Christmas. With this in mind I will be running my gift guide series again. The best part about this series is that you have the opportunity to win all the items mentioned in the guides which is worth a staggering £425.
Alpine Retreat Multi Wick Candle from Wax Lyrical
Nothing says Christmas more than festive candles. I always have one burning this time of year and fancied something a little different to my normal preference of cinnamon. This Alpine Retreat Multi Wick Candle from Wax Lyrical is perfect. Its one of their new fragrances for 2018. The scent is described as fresh and woody, which layers green top notes of pine needles and refreshing eucalyptus on a citrus heart of orange, lemon and bergamot, leading to an earthy base of woods and musk. That describes it much better than I could. Although I love the fresh smell which makes me think of walking in forests with a light splattering of snow or a thick frost, the sun struggling to get through the tall pin trees. The three wicks will make sure it burns steadily and evenly for up to 35 hours. Presented in a glass jar it will look stylish on any mater piece and has an RRP £15
Non Alcoholic Drinks from Botonquie
We tend to spend a fair amount of time travelling around and seeing people over the Christmas period. So if you end up being designated driver its nice to have an option to drink something designed specifically for wine lovers. But is alcohol free and thats exactly what Botonquie is. Most non alcoholic drinks are super sweet but Botonquie has been created with this in mind, which also means it has less sugar and less calories than other non alcoholic alternatives. A sparkling blend of de-alcoholised botanical extracts enriched with Prelixir vitamins, minerals and amino acids, with just a touch of pear juice. Crisp & refreshing, deliciously dry. Botonique is entirely made and sourced in the UK, except for certain botanicals and vitamins which can only be sourced from overseas. It combines years of professional wine tasting experience with traditional herbal wisdom and modern nutritional science. Available in both blush and original two bottles have an RRP £15 and a mixed case £42.
Wentworth Jigsaw – Its Christmas Time
Jigsaws are a firm favourite in the Mudpie Fridays household. What better way to spend some much needed relaxation time over the festive season than by completing this Wentworth Its Christmas Time. I particularly like this 245 piece puzzle as it is an unusual shape and also has some unusually shaped pieces. This adds an extra dimension. Beautifully crafted in the heart of the scenic British countryside; this high-quality wooden puzzle makes a fantastic gift for Christmas. Coming in its own fabric bag for safe storage, size when completed 360mm x 250mm, it has an RRP of £29.95.
O'Keeffe's Guaranteed Relief Gift Set
As I have got older I have suffered with dry skin which is at its worst this time of year. So the O'Keeffe's Guaranteed Relief gift set is perfect. Including hard working hands, healthy feet and lip repair it has everything I need this time of year. I also like that its a family baed business that was initially developed by father and daughter over twenty years ago. Available from all good pharmacists and online from retailers such as Boots and Superdrug the set has an RRP of £17.99
Travel Journal from Find Me a Gift
If you are regular readers of my blog then you will know that wanderlust has really taken over this year. So top of my list is a Travel Journal like this one from Find Me a Gift. I like to spend the time between Christmas and New Year reflecting on the year ahead and making plans. This will be ideal for planning our travels.
The My Travel Journal has plenty of pages to fill in with destinations. It encourages you ti makes note of dates, highlights, as well as the best and worst moments. I like how there is also space to stick your photos as well. This stylish hardback travel diary starts off with a checklist and 'things to do' for essential planning. Plus there is inspiration for our next adventure, with pages of suggested things to do, places to go, things to see and eat. Finally, to help you keep a track of your trips there's also a handy world map – so you can mark everywhere you've been and perhaps where you'd like to go! RRP £19.99
Silver heart pendant from Hersey & Sons
Jewellery is a fail safe buy at Christmastime. I don't know any lady that doesn't appreciate it. I like classic jewellery for work which is why this gorgeous solid silver heart pendant from Hersey & Sons is perfect. The heart itself measures 10.5mm in height and 12mm in width. The necklace comes in a Hersey & Son gift box with a care card and silver cleaning cloth. Its also possible to personalise it further by adding birth stone charms and initial pendants. Hersey & Sons also have a great range of gifts for other members of the family all of which can be purchased direct from their website. The pendant and chain features has an RRP of £39
Secret Scarf from the Secret Pillow Project
I find my wardrobe moving into greys and neutrals this time of year. The Secret Pillow Project is an organisation that helps to empower women in India. Helping them to earn a living while still watching their children. Initially starting with Secret Pillows which is a pillow that turns into a blanket they have moved onto other items such as bunting and scarves. Each scarf in the Secret Scarf Collection comes in its own storage pouch, made for 100% cotton (woven Ikkat produced in Padana, Andhra Pradesh) and with a contrasting pom pom edge. Measuring approximately 200cm x 50cm its an ideal wardrobe addition. There are several different designs to choose from each with an RRP £35
Peacock Champagne Saucers
Christmas is a time for giving gifts which are a little unusual and thats where these Peacock Champagne Saucers come in. Perfect for sipping fizz from they are totally different to anything I have seen before. You really need to see them to appreciate just how beautiful they are. Stunningly designed electroplated glass which is plated with silver inside and on the outside the colour changes from turquoise to metallic blue. The mouth blown glasses are decorated with Peacock Feather all the way around the bowl of the glass. Totally decadent and perfect for Christmas Day. A pair has the RRP of £25.95 and are available online from Not Just Jugs.
Votes for Women Necklace by Tatty Devine
I don't think I have seen a piece of jewellery more up my street than this Votes for Women Necklace by Tatty Devine. I love it! Inspired by original protest banners in the Museum of London's collection, lasercut acrylic and walnut wood join forces to create wearable protest art. '1918-2018' is etched into the stick, in celebration of Vote 100. Hung from a silver tone chain, this is the perfect statement necklace. Necklace is adjustable from 25.5cm to 32cm. Exclusive to Museum Of London and Tatty Devine with an RRP £30.
Bamboo Reusable Coffee Cup
Having a bit of a thing for Skinny Chai Latte and travelling into London for work I need a reusable coffee cup. I love this brightly coloured Cambridge Bamboo Flamingo Reusable Coffee Cup. The pink is perfect for gloomy winter mornings. Made from eco-friendly bamboo, this reusable mug will save me money and time on barista coffees as well as help save the environment. Generously sized with a top diameter of 9 cm and height of 14.5 cm, it comfortably holds 400 ml. Available online from Amazon for the bargain price of £5.99 and available in a whole host of designs. Which means you will be able to find something too suit all tastes and styles. 
JML Finishing Touch Flawless Legs
JML Finishing Touch Flawless Legs – Finishing Touch Flawless Legs gives you four times more coverage than a razor. Thanks to four 18 Karat gold-plated floating heads that follow every contour and every curve to leave a flawless finish that's as close as a razor and as smooth as waxing but with no hassle, no water and no danger of nicks, cuts or rashes. Even small, delicate areas around ankles and knees end up smooth and perfect with a silky-soft touch and no irritation. Plus, the built-in LED lights make it easy to see and remove every last tiny hair and bit of stubble. Finishing Touch Flawless Legs is compact, portable and rechargeable so you don't need to waste money on batteries. Now you can have that flawless finishing touch wherever and whenever your legs need to look their smoothest, sexiest best. RRP £59.99 available in most high street retailers, online stores and JML direct.
Chelsea Collection Trinket Tray by Sara Miller
A trinket tray makes a lovely Christmas present as its unlikely something you would buy yourself. This one by Sara Miller for Portmeirion is beautiful – The Chelsea Collection Trinket Tray. The dark colours and gold details will go with almost everything. Featuring a beautiful hummingbird amongst a nectar laden blossom tree, this dark blue Chelsea Collection trinket tray is embellished with 22 carat gold. Presented in a stunning gift box that mirrors the pattern it makes the perfect gift. RRP £20.50
Mai Tui Maya Backpack
May Tui Maya Backpack – The colour of this backpack is beautiful, designed perfectly to go with a natural pallet. I can see me getting a lot of use out of it. Especially as the boys are both growing up and the need for a changing bag is getting less an less. Inside the bag, you have an internal zipped pocket, a larger pocket big enough for an iPad,  an accessory clear bag, insulated bottle holder, clip for your keys and phone & pen holders. What I really like is that there is a large pocket on the back of the bag, which is accessible for you and not anyone else, when the bag is on your back. Which is perfect for your purse, phone or anything else. Its a really good size as well – 30cm by 34cm by 14cm. created in man-made soft faux leather with an RRP of £42.50 and available in 14 different colours I have my eye on the Rose Gold next.
Slush Puppie Machine from Menkind
The Slush Puppie Machine from Menkind reminds me so much of my childhood! This fabulous frozen drink machine is designed to look exactly like the classic slush puppie machine, down to the branded dog in his blue sweater and hat. The best bit is when you set it up in your kitchen, plugging it into the wall and freezing the inner compartment (for best results). This home slush puppie machine comes with full instructions, including a link to an instructional video at the end of the booklet. This takes you through the process of creating your own slushies, step by step. All you have to do is get hold of a bottle of your favourite syrup and then follow the instructions to create your very own swirling brightly coloured liquid. It will make a great centre piece for Christmas morning! RRP £69.99
If you would like the opportunity to win the items included in this gift guide which are worth £425 then please enter via the gleam application below. For a full list please see the T&Cs below. Good luck!
Gift Guide Giveaway – For Her worth £425

Competition is open to residents of the UK aged 18 and over
There is no cash alternative offered
The winner will be drawn at random and will receive the items mentioned in the gift guide, many of which are sent direct from the PR companies so I can not guarantee that these items will reach you before Christmas
The giveaway will close on the 4th December at midnight, the winner will be notified through Twitter
The Winner will be asked to provide an email address and full postal address
Please note that items will arrive separately. I have some other giveaways running at the moment so please check them out in the Blog Giveaways Page above.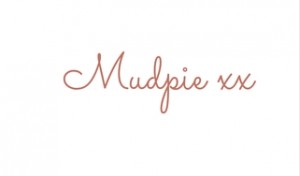 If you've liked this post please follow me on my social media channels:
Mudpie Fridays: Twitter | Instagram | Facebook | Pinterest |LinkedIn
This is a collaborative post we received press samples of the items in this gift guide.