Gift Guide for Him – I always struggle to buy for Hubby. He tends not to want for a lot and that he does he buys himself. So it can make Christmas time tricky. So this year I have put together a guide for the difficult men in your life, for those that have everything they could need. Hopefully some of these items they will want. Just like my other guides this year you also have the chance to win all the contents worth £320.
Punk IPA Beer Making Kit from MenKind.com
I know Hubby has always fancied brewing his own beer. However it can be problematic to gather everything you need. Which is where this Punk IPA Beer Making Kit comes in as it contains everything that is needed. Inside there is a gallon glass fermenter, an airlock, tubing, a tubing clamp, a thermometer, sanitiser, a stopper, some other goodies, and of course, malted barley, hops, and yeast. This kit is designed to make stove-top brewing easy. Just follow the instructions, let it carbonate for about 2 weeks, and you'll have up to 7 pints of your own, very punchy, 5.6% ABV, Indian Pale Ale. Pale Ale is one of Hubby's favourite so I am sure this will be a big hit. RRP £39.99
Personalised Golf Tees from Findmeagift.com
I much prefer buying personalised gifts, so I was instantly attracted to these golf tees from Findmeagift.com. Hubby use to play a lot of golf before the boys came along, although not as much as he would like now. So I will be giving these with a home made voucher of 'me time'. Its possible to personalise the tees with up to thirteen characters. Made from metal I was impressed by just how study and weighty they are and they also come in their own velvet pouch. Measuring 5.3 cm x 1.2 cm they have an RRP of £14.99
Happy Christmas Smartbox from Buyagift
I would much prefer to give an experience rather than stuff and thats where buyagift comes in. This amazing value smartbox contains over 2760 experiences to choose from. And to be honest would make a great gift for anyone as it allows them to choose the experience themselves. It covers most of the UK with experiences split by region. The receiver also has up to 24 months to book their choice relaxing, exciting and indulgent gift experiences. Some experiences are for one person, while others, like the dining experiences and afternoon teas are for two to enjoy together. Adrenaline-fuelled adventures on offer include scuba diving, zorbing, indoor skydiving and ziplining, while the more relaxing options include spa days, pampering treatments and chocolate/wine tasting events. There really is so much to choose from and a bargain priced at £49.99
Salter Megastone Wok
Hubby loves to cook so something for the kitchen will always go down well. Like this Salter Megastone Wok which measures 28cm. Featuring a unique cooking surface made from a high performance hard stone coating, this Salter Megastone wok is five times tougher than standard non-stick cookware so that you can prepare healthier meals using little or no oil. Crafted from four layers of PFOA free materials for long lasting quality with abrasion, scratch and corrosion resistance as well as an ultra non-stick top coat, the wok can be used with metal utensils and is even dishwasher suitable for fast and easy cleaning. It is a substantial weight which makes it nice to use, plus the grey stone colour is rather stylish too. So its not one I mind seeing on the drying rack rather than being put away! The wok is part of a number of different pans in this range and has an RRP of £59.99
The Really Nasty Horse Racing Game
Last year Hubby got a share in a race horse for Christmas. Its not done particularly well! But it has reinvigorated his love for horse racing. So thats why I have picked The Really Nasty Horse Racing Game. From Rascals the game comes complete with all pieces needed to play-horsess and jockeys, lane cards, really nasty cards, a riderless horse to create more havoc and the usual dice, pencil and money. The object of the game is to win the most money at the race meeting and this can be done in one of two ways. Firstly, by getting your horse placed first, second or third in the race and secondly, by placing Bets on winning horses. each player gets a number of really nasty cards, £20,000 cash and of course, the betting slip.
The game lasts for a race meeting of six races. Each player gets six horses, one for each race. The horses are graded 1 to 6, 1 being the best horse and 6 being the worst horse. Before racing starts each owner has to decide which race each horse will run. There are other matters too, such as working out the betting odds, and lots of shady dealings will likely ensue. The elected bookmaker controls the gameplay placing are drawn before each race, and the horse that draws the inside lane starts. Movement is decided by a throw of the dice-onee length forward for one, two lengths for two and so on. I am sure it will all get very heated on Christmas Day when we sit down as a family to play it. RRP £19.99
Football Gift Box from Fanatic 
Hubby is a West Ham fan and has been ever since I met him. Needless to say I am sure the boys will follow in his footsteps. So a Fanatic Football Gift Box is a perfect gift for him. They don't just make gift boxes for men, but also women, children and babies. Making a perfect gift for anyone who has a favourite football team.
A
Fanatic
gift box contains officially licensed apparel, collectibles, memorabilia, exclusive fan gear and lots more from your favourite club, all at a substantial discount to retail price. 1 in 5 boxes also include a golden ticket which wins the fan VIP experiences like stadium tours, signed memorabilia and more. In his box there is a hat, book and drawstring bag. Prices start at £45 and normally include five to six items valued at a minimum price of £65.
Kilner Fermentation Set 
Keeping with Hubby's love of cooking then I know this Kilner Fermentation Set will be a big hit on Christmas morning. Before having the boys we use to have a lot of grown your own produce which we use to pickle and preserve. Not having the time to spend in the garden as much Hubby still likes to make his own condiments. The Kilner Fermentation Set is perfect for creating live cultures of sauerkraut, kimchi, pickles and much more. Creating your own fermented foods is straight forward, just add your favourite vegetables, water and salt. You get everything you need in the set to start including a list of recipes. RRP £28.50
Stolenfrom Brick Vase 
Even men like flowers but normally they are after something a little more masculine to put them in. Thats where this Brick Vase from Stolenfrom is ideal. It comes in a choice of colours but I love the trendy look. The pottery company repurposes items from our urban landscape. Looking for features of our cities that are so often overlooked: a brick, a manhole cover over a drain or a piece of piping are reclaimed and elevated to a new level of function and aesthetic value. The brick vase is one of their best sellers and often brought by men. RRP £34
Scratch the World Map
If you are regular readers of Mudpie Fridays then you will know we love to travel. In fact I maybe fighting Hubby for this gift – Scratch the world map from Maps International. Available in lots of different options and languages this map allows you to scratch off the destinations you have visited. Underneath the gold foil there is a beautifully styled up-to-date map. It allows complete personalisation of the map to display a unique travel story. Not only are countries featured on the map, there are also cities shown on the top layer and the world map underneath, allowing for more detailed scratching. Its such a clever concept and one which I am sure I will be giving to many friends. They also have specific maps for wine tours, cycling, whiskey, golf courses and football stadiums. Prices start at £20 for an unframed version up to £99 for a framed version.
Chattyfeet Socks
No Christmas list is complete without socks. But this year I wanted to make them fun and thanks to the range of mens socks at Chattyfeet they will be just that. Designed to raise a smile they are well priced at £8 a pair. With a large number of designs to choose from there is bound to be one which will make the man in your life smile.
If you would like the opportunity to win the items included in this gift guide which are worth £320 then please enter via the gleam application below. For a full list please see the T&Cs below. Good luck!
Gift Guide for Him – worth £320

Competition is open to residents of the UK aged 18 and over
There is no cash alternative offered
The winner will be drawn at random and will receive the items mentioned in the gift guide, many of which are sent direct from the PR companies so I can not guarantee that these items will reach you before Christmas. Please note the giveaway includes an unframed scratch the map print and pair of socks you will receive are the Footloose Lautrec
The giveaway will close on the 7th December at midnight, the winner will be notified through Twitter
The Winner will be asked to provide an email address and full postal address
Please note that items will arrive separately. I have some other giveaways running at the moment so please check them out in the Blog Giveaways Page above.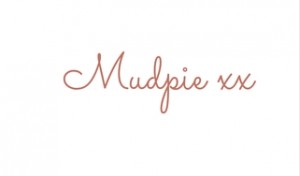 If you've liked this post please follow me on my social media channels:
Mudpie Fridays: Twitter | Instagram | Facebook | Pinterest |LinkedIn
This is a collaborative post we received press samples of the items in this gift guide.