Over October half term we were invited to stay at Kiani Beach Resort with Sea Crete Hotels. I have written about our stay already and you can read the full review here. There is also a video over on my youtube channel which gives you a sneak peak of the resort itself. However while we were there what did we get up to? Well despite only being there for a a week we managed to squeeze in a fair amount. As well as ample time spent relaxing and enjoying the resort pools and beach. Here are our top five activities for kids in Northern Crete.
A Visit to Chania
As soon as I realised we were only twenty minutes from the old town of Chania I knew we had to visit. It is well known for its Venetian harbour and it did not disappoint. Wandering along the narrow shopping streets to get down to the port I did wonder if there would be much for the kids to enjoy. However I hadn't appreciated that sometimes they don't need much. They were happy walking along the side of the water looking for crabs and fish. Of which there was lots, the water was so clear and really accessible for both the boys. Which meant we did have to keep a close eye on Kipper. They were also fascinated by the people fishing and the horses pulling tourists around the city.
Along the front there are many a restaurant and bar viving for your custom. We stopped for a drink and traditional snack overlooking the light house. Its possible to walk all the way round the port to the lighthouse. There is also the Nautical Museum of Crete which is also one end of the port. We all really enjoyed spending a little bit of time lapping up the culture. The hotel has a shuttle bus which will take you into the centre and pick you up. Details can be found at reception.
Cretan Cooking Experience with Hand Picked Greece
I would be lying if I said I didn't have my reservations of taking the boys to a cooking class. Since Kipper is only 2.5 years old I wasn't sure it was really suitable. But we all agreed that it was by far our best excursion and throughly enjoyed the experience. Making several traditional dishes where everyone got involved and had specific tasks to complete. Including Monkey who thought it was brilliant that he got to try out mixing all the seasoning into the meat. The setting and surroundings was beautiful and because we helped to make it the food tasted delicious. The evening was finished with some traditional music. We loved it so much that I wrote a dedicated post all about it – Cretan Cooking Experience with Hand Picked Greece. The trip was arranged through Lets Crete which is located in the hotel reception
The Beach with the Pink Sand – Elafonisi
I have always been a sucker for a beautiful beach. So when I saw pictures of Elafonisi I knew I wanted to visit. Were not disappointed and the sand really was pink. Both boys enjoyed paddling in the shallow waters and the sand seemed to stretch for miles. This is unusual compared the the local beaches, as the coastline is very dramatic but the beaches can be stony. To see the pink sand and to get a better idea of the beach itself I wrote a post all about it here.
Ancient Aptera
One of the days we got a taxi from the resort up to Ancient Aptera. Its a popular tourist destination and when we arrived there were a couple of coaches. It would be a wonderful place to watch the sunrise. Although you could not go into the fort itself the view was stunning. You could see the bay of Kalyves and also another fort which use to be a prison below. There are also wonderful views of the Island in the bay with the mountains behind.
Kournas Lake
Both the boys love turtles so when we heard we could see some in a local lake we decided to visit for a morning. The lake is surrounded by rocky mountains and is extremely peaceful. There are pedalos available for hire at 15€ for an hour. Typically the turtles are the opposite side of the lake but since the pedalos all had canopies and life jackets we decided to take the chance and pedal across. Monkey thought it was great fun and did a lot of the peddling with Hubby. Once we got over we did see quite a lot of the terrapins. Although you did need to be patient and we didn't get close enough to get photos. Both boys loved it. There is also a small number of restaurants and shops so we used the opportunity to pick up some souvenirs.  The lake can also be reached by a taxi from the resort, its about a twenty minute drive.
Have you visited Crete? I would love to hear your favourite parts of your holiday in the comments below. As we loved our holiday so much that we are planning on returning.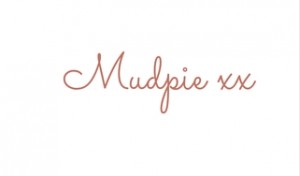 If you've liked this post please follow me on my social media channels:
Mudpie Fridays: YouTube | Twitter | Instagram | Facebook | Pinterest | LinkedIn
We were invited to stay at Kiani Beach Resort over the October half term for the purpose of writing a review. These are the excursions we took part in during our stay which was arranged via Lets Crete. We paid for our own flights.