If you are regular readers of Mudpie Fridays then you will know that we are fans of Quorn. Having already shared a couple of other recipes with you – Simple Tomato Spaghetti with Quorn Cocktail Sausages and Quick, Easy & Healthy Tomato Risotto with Quorn Crispy Nuggets. Today I am writing about using their Quorn Fillets to make an easy Italian style dish. As I have mentioned before quick tasty meals are a must in our house. Inevitably we are running in from school or juggling various adventures we have planned. Which is where the fillets come in. They are kept in the freezer which means they are always on hand, plus they only take 12 minutes on the hob in whatever sauce you are cooking. They get a huge thumbs up from Hubby too so I can see us substituting these into other family favourites going forward. Since like other Quorn products they are high in protein and low in saturated fat.
Time to cook – 30 minutes
Serves – 4 adults (we have a little left over for the freezer when eating with the boys)
Ingredients – Italian Style Quorn Fillets
7-8 Quorn fillets
Two small red onions or one big one
2 cloves of garlic
1 stick of celery
5/6 brown cap mushrooms
Dozen large queen olives
500g of Spinach
Vegetarian Mozzarella
2 tablespoons of tomato puree
2 tins to chopped tomatos
Dried Italian Herbs to taste
2 tablespoons of olive oil
Pepper to season
New potatoes and green veg to serve
Method – Italian Style Quorn Fillets
Pre heat the over to 180 degrees (fan)
Pepare the vegetables – finely dice the onions, mushrooms, celery and garlic. Quarter the olives and wash the Spinach
Put the onion, celery and garlic in a pan with the olive oil and allow to soften before adding the mushrooms, season
Once cooked down add the puree and the chopped tomatoes with the olives. Bring to a simmer and then reduce the heat and allow the sauce to reduce
While the sauce is reducing cook the spinach down and prepare water for the accompanying vegetables
Slice the mozzarella
Once the sauce is ready put a layer of sauce in the bottom of the dish. Add the fillets and cover in the spinach before putting the rest of the sauce over the top.
Add the sliced mozzarella and season with pepper. Pop in the oven for 12 minutes until the mozzarella is browned on top.
While the dish is in the oven make sure the accompany vegetables are ready
Again there were empty plates at the end of dinner time. If you would like to watch the recipe you can see it on my youtube channel below: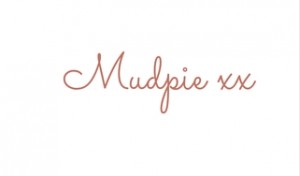 If you've liked this post please follow me on my social media channels:
Mudpie Fridays: YouTube | Twitter | Instagram | Facebook | Pinterest | LinkedIn
This post is written in collaboration with Quorn and Netmums, I have been compensated for my time.