Gift Guide for a 3 Year Old: Here are some great ideas for boys and girls aged three and over. I have tried to keep it as gender neutral as possible, which is much easier with this age group. Just like my other guides this year you also have the chance to win all the contents worth £242.
Jo Jo Maman Bebe – Grill & Serve Barbecue
Kipper is at that age where he is starting to engage in imaginative play. His favourite at the moment is delivering ice creams around the family. So I know that this little BBQ set will be perfect for him. Jo Jo Maman Bebe is a brand that I have turned to a lot since having the boys as I know their quality is unrivalled, their wooden toys are no different. The Play BBQ set features everything your child will need, including food, plates, cutlery, tongs and even skewers to thread on the tasty morsels. The paint is child safe and suitable for ages three and over. RRP £32.
Orchard Toys Superhero Lotto
Wherever possible I like to give educational toys, Orchard Toys offer a wide range of games across a wide age spectrum. Kipper is just getting to the right age as many of their items are suitable for ages three and over. The Superhero Lotto game is a matching and memory game featuring superheroes with special powers. Kipper will need to match his superheroes' power tiles and complete the board. Items on the tiles range from kites to umbrellas and can be used to encourage discussion about the different items. The game features four different child superheroes, including one who can fly and one who can talk to animals. I like that the double sided board means that the game can be played in two ways ensuring that there is longevity and creating a challenge as Kipper gets older. RRP £7.75
Penguin BBR Child Moccis
Sometimes its nice to give a gift which is not a toy. Kipper doesn't like traditional slippers preferring moccasins. There are lots of different designs to choose from but I think these are gorgeous and perfect for this time of year. They are made in Sweden of natural ecotex certified materials. The finishing touches are even made by hand, with leather moccasin sole is durable and flexible, allowing children's feet to move freely and muscles to develop. They are also skid proof which is much needed for a toddler. The sewed in double elastic at the ankle prevents the moccasin from falling off. I also like that they are washable which is a must with little ones. Available in sizes UK 1 (11cm) all the way up to mens UK 46/47 (31cm). Prices vary from £25 – £37 depending on size selected.
Tractor Ted – Wooden Farm Toys in a Bag
Kipper loves a tractor, its one of his favourite words. This little set from Tractor Ted is perfect for little hands and imaginative play, these eight chunky wooden farm toys come packaged in an easy to store, easy to carry bag. Includes a mixture of Tractor Ted's farm animal and big machine friends including a blue tractor, yellow digger, pig, cow, duck, horse, sheep and of course, Tractor Ted! The toys vary in size but are approximately 50mm x 75mm x 25mm. Beautifully painted and weighty they are perfect for imaginative play. RRP £12.99
In The Night Garden Sleepy Time Iggle Piggle
In the Night Garden has become a firm favourite in the Mudpie Fridays household. Coupled with the fact that Kipper loves to go to sleep cuddling something then this Sleepy Time Iggle Piggle from Golden Bear is going to be huge hit. He is supper cuddly and holds a soft red blanket. When you press his hand then his cheeks will glow and he sways from side to side. This will also activate soothing lullabies.  He takes 3 AAA batteries which are included. It makes a really lovely gift for anyone who is an In the Night Garden fan. RRP £19.99
Itty Bittys
Hallmarks Itty Bittys have been a huge hit with the boys. They make ideal stocking fillers and with so many different ones to choose from you are bound to find a character which is perfect for your little one.
Adan Chung sketched a quick interpretation of what popular characters could look like if they were just a bit "itty bittier." Soon, Adan's simple-but-fresh portrayal of popular licensed characters inspired an entire collection that continues to grow. Now within our itty bitty family, are some of the most iconic characters of all time, with many more characters on the way. With their small stature and super-cute style, they make the perfect gift or stocking filler. Even if it's a treat for yourself itty bittys are perfect for every occasion. itty bittys may be small but there's certainly a whole lot to love!
Priced between £6.00 and £7.99 each and available to buy on Amazon*
Learning Resources Playfoam Pals
Keeping on the education theme, Learning Resources is another go to brand of ours. They have recently updated their Play Foam by bringing out Play Foam Pals. Play foam is perfect for sensory play and the little creatures bring a different element. Allowing imaginations to make nests and homes for their new pals, along with extra arms and legs. Play is only limited by imagination. In total there are twelve different wild friends to collect. There is also a collectable sheet so that you can mark off the ones you have collected. The contents vary and you can not tell which wild friend you are going to meet inside the foam. Which gives the element of surprise. Pack sizes vary, this two pack has an RRP of £6, so would also make a great stocking filler.
PJ Masks Illumi-Mate Nightlight
As Kipper is getting older he is starting to go through that stage where he is unsure of the dark. Monkey did the same and I found that a simple night light that he could access easily did the trick. Thats where this PJ Masks Illumi Mate light comes in since it is hand held and portable. The LED lights change colour and because they are LED they stay cool to the touch. It works off batteries and there are lots of different characters to choose from. RRP £8.99
Play-Doh Kitchen Creations 
Ultimate Swirl Ice Cream Maker
Play-Doh is another firm favourite in the Mudpie Fridays household, in fact I even use it to keep the boys entertained on planes! I like the sets that they create as they really help with imaginative play. This 3-in-1 Play-Doh ice cream machine is no different. It comprises of a pretend ice cream maker, whipped cream tool and sprinkle maker. Like many other sets there is a lot to it including the ability to top off creations with colourfully crazy candies using the half-moulds all around the playset. The set includes 15 different accessories, dishes, cones and other accessories for imaginary ice cream parties, as well as six Play-Doh colours in two-ounce cans and two Play-Doh plus colours in one-ounce cans. There are also two creation cards to discover step-by-step ideas for more fun things to make. The plus colours are specifically designed with little ones in mind as they are easier to squeeze through the ice cream machine. RRP £31.99 Available from Hasbro and all good online retailers.
Children's Cutlery Set from Viners
Looking for items which are useful and not toys that can be kept can be difficult. But a child's first cutlery set is an ideal keepsake present. Viners offer a number of different styles, I particularly like this jungle themed one where the handles have cute embossed animals on them. We have a set like this one which has really stood the test of time and still looks brand new. Not surprising since they come with a twenty five year guarantee. Although its handy to have a couple incase the washing up hasn't been done. RRP £13.50
Hey Wow Kids Personalised Book
Kipper will quite often pick up a book and start looking through it and trying to read to himself. Which is why I love this personalised In the City book from Hey Wow. Its bright simple illustrations really appeal. Plus the fact that all the children included in the book have photos for faces. Which is where the personalisation comes it as it allows Kipper to search for himself. The ordering process is really simple and done online, at this point you also get a chance to choose hair colour and outfits. Which help when you are trying to spot each other. Its also possible to upload another child so Kipper's book also has Monkey in it. There are three titles to choose from, In the City, Fairy Tale Quest and Where on Earth, I can see us collecting them all. RRP £19.99
Rubiks Junior – Kitten & Bunny
Aimed at children slightly older these are great for an introduction into hand held puzzles. Available in several characters including this adorable bunny and kitten. Twist and turn the Rubik's animals to create a wacky mixed-up character, then keep twisting until you "solve" the puzzle and turn it back into it's original state. The bright colours will definitely appeal and the fact that they are so easy to manoeuvre. Great for helping little ones develop fine motor skills. RRP £9.99 each
Splash About Hooded Poncho
If you are regular readers of Mudpie Fridays then you will know that we love Splash About and the boys have a number of their items. Just like the rest of their range their new hooded ponchos look stylish and practical. Made from natural cotton towelling and formed into a poncho style, the hooded ponchos are ideal for using as a beach cover-up or for keeping your little one dry after a bath or swimming lessons. The hooded style makes it extra cosy and the length allows toddlers and children to move freely while drying off. Available in two designs, Nina's Ark (pink) and Noah's ark (blue) they are suitable for children aged two to six. RRP £19.99
Celebrating one of the most iconic lines from JM Barrie's Peter and Wendy, our exclusive children's t-shirt captures the true spirit of the story and children everywhere. The t-shirt is made from 100% cotton, machine washable and available in seven sizes, from ages 2-12. RRP £10.

If you would like the opportunity to win the items included in this gift guide which are worth £242 then please enter via the gleam application below. For a full list please see the T&Cs below. Good luck!
Gift Guide for a 3 Year Old worth £242

Competition is open to residents of the UK aged 18 and over
There is no cash alternative offered
The winner will be drawn at random and will receive the items mentioned in the gift guide, many of which are sent direct from the PR companies so I can not guarantee that these items will reach you before Christmas.
The giveaway will close on the 8th December at midnight, the winner will be notified through Twitter
The Winner will be asked to provide an email address and full postal address
Please note that items will arrive separately. I have some other giveaways running at the moment so please check them out in the Blog Giveaways Page above.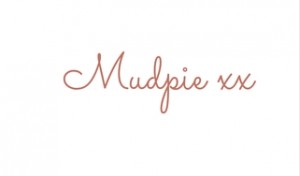 If you've liked this post please follow me on my social media channels:
Mudpie Fridays: Twitter | Instagram | Facebook | Pinterest |LinkedIn
This is a collaborative post we received press samples of the items in this gift guide.