Gift Guide for a 6 Year Old: Here are some great ideas for boys and girls aged six and over. I have tried to keep it as gender neutral as possible although some big favourites included with both Monkey and his little girlfriends. Just like my other guides this year you also have the chance to win all the contents worth £328.
Puzzle Wars by Tomy
Monkey is really starting to get into board games so I am constantly looking for ideas. Puzzle Wars by Tomy is great because firstly its compact which is a big win in my book. Its also useful that it can be played alone against a timer or head to head with a friend. As sometimes he likes to have some space to do his own thing. All you need to do is to choose a puzzle card and use the multi-coloured puzzle pieces to match the puzzle on the card. I also like that it has different difficulty levels – Square for easier puzzles, Hexagon for intermediate puzzles, and Star for expert level puzzles. It is aimed at slightly older children from aged 8 onwards and has an RRP of £21.99
Nerf Laser Ops Pro
If you are regular readers of Mudpie Fridays then you will know that Monkey loves everything Nerf. Its nice to see them updating their toys for a more modern feel. The Nerf Laser Ops Pro gives the players the opportunity to play straight away, all you need to do is download the app to a mobile phone. You will need a mobile for each blaster. They fire a single-shot IR burst with each pull of the trigger and register hits with lights and sounds, while lights on the back display health status and ammo capacity. Designed with unlimited ammo, the blasters have a quick-reload button to replenish supply. Which is great as it means I am not going to find the darts all over the house anymore. Plus it will mean he can play as much as he likes without having to take time out to reload.
The clever people at Nerf have thought of everything as it also has an outside/inside button. The set also includes an arm band for the mobile phone, so that you can see who is winning in real time. Mobile phones not included, aimed at ages eight and over Monkey at six has no problem playing with the blasters. RRP £44.99.
12 in 1 Solar Hydraulic Construction Kit
Construction toys are always a hit in our house. Normally because Hubby joins in building with Monkey. The 12 in 1 Solar Hydraulic Construction Kit is right up his street as it will build twelve different working robot vehicles and animals. The best bit is that they are powered by solar energy or water hydraulics which means its also teaching him about renewable energy sources too. There are 212 different parts with easy-to-follow instructions allowing you to create T-Rex, a weaving buggy, a lifting forklift and wing-flapping pterodactyl to name a few. Once he has mastered these he will be able to go on and build whatever his imagination allows. The fact that no batteries are needed is also a huge plus in my book. RRP £24.99
Crate Creatures
Monsters are always a hit and Crate Creatures are no different. Each creature has over 45 unique creature sounds. There are six different creatures to collect. To meet your Crate Creature you need to use the crowbar to pop the lock and open the crate. Pulling his tongue will trigger shaking, fun noises and glowing eyes. By turning, tipping and tumbling the creature which will generate motion-triggered reactions. Its even possible to record you voice so that your creature can repeat what you have said. Also in the crate is a monster treat (dependent on figure chosen) which will lead to chopping sounds. RRP £39.99
LOL Surprise Pop-Up Store
LOL Dolls seem to be very popular with a lot of my friends girls. For those of you who have not come across them before they are a blind bag collectable which goes to the next level! This pop up store is in an ideal place to store your collection. Its a 3 in 1 play set which also means there is lots of scope for imaginary play as it includes a chic café, fashion boutique, and pizza parlour. It will hold 55 dolls in total and since it comes with a carry handle it also means you can take them everywhere! I am sure this will make many a little girl extremely happy to find this under their Christmas tree RRP £39.99
Young Driver Firefly Driving Lesson
We were fortunate enough to try out a Firefly Driving Lesson when Monkey had just turned five and it was an instant hit. So I know he will love this, as he's been asking if we could do it again soon.
Firefly Driving Lessons have been specifically designed for 5-10 year olds. The two seater cars were especially styled for Young Driver, featuring independent suspension, disc brakes, twin electric motors, rack and pinion steering, indicators and head lights – making them drive and handle just like real cars on the road. A thirty minute session costs £21.49 and is bookable across nine centres in the UK. You can see a full list of venues and dates on their website under their Firefly section. Young Drivers also offer driving lessons for 10- 17 year olds in dual control Vauxhall Corsas, prices start at £36.45 for thirty minutes, more details can be found on their website. The voucher included here is for a Firefly lesson.
I will always try and buy educational toys where ever possible which is why I am such a fan of Learning Resources. Stems is a 3D model maker which introduces STEM (Science, Technology, Engineering & Maths through play. It encourages hands on geometry as models are constructed with the individual plastic pieces. Play is only really limited to Monkey's imagination with the pieces effectively zipping together. They are available in two sizes, 20 pieces and 60 pieces in five different vibrant colours. Like many other Learning Resources toys it comes with a guide to get you started which shows you how to make a ball, a person, glasses and a jumping frog among other things. I know Monkey will want to start with the ball. RRP £25
A Selection of Zimpli Products
Gelli Baff and Slime Baff are fantastic products for turning Bathtime into an exciting and unique experience. Both products are 100% safe on skin, manufactured in the UK, stain free, non toxic and environmentally friendly, which means they can be drained away and disposed of easily. ​SnoBall Play Pack transforms a once seasonal experience into something that can be enjoyed all year round – even in summer!! ​ Add the SnoBall powder to water, watch it turn into realistic snow that you can mould to create your very own Snowballs.​ RRPs starting at £4.99
Maps International – Doodle World Map with Crayons
My wanderlust is starting to rub off in Monkey so I know that this colouring map will be a hit with him. It will help him to understand where we have visited and where he would like to go next (within reason). The Doodle World Map has been designed to specifically appeal to younger children with clear and easy to read fonts. Its great quality and comes ready rolled with a set of five crayons to colour in with. The printing is glossy and it feels like a greta thickness. I also like that there are lot of options to personalise the map further by adding colouring pencils or different types paper and lamination. RRP £14.99
Pindaloo
Pindaloo is a skills toy which is designed to help improve your cognition and coordination. I like that it can be used both inside and outside. The main objective is to create as many loops as possible. The person that does the most wins. You can play on your own or with others if multiple Pindaloo's are available. As you get the hang of it there are plenty of cool tricks to learn. Each set comes with two balls and two end caps. Its aimed at children and adults over the age of six and has an RRP £19.40.
Lego Storage Bricks – Red Candy
The Lego Storage Bricks are available in five colours, black, red, yellow, green and blue and in two sizes these are perfect for storing your blocks. I really like the fact that these can stack just like the bricks themselves and can be used to create a feature wall of storage. They are the real gift for all lego fans. An eight brick size has an RRP of £24.99 and the four brick £18.99. The giveaway will be for a blue four brick storage box only.
Orchard Toys World Map Jigsaw Puzzle
Orchard Toys is another one of my go to brands for gifts. They offer such a wide selection of games and puzzles. As Monkey is getting older he can focus on much bigger puzzles such as this 150 piece World Map puzzle. It will help Monkey discover and learn about the local inhabitants and landmarks from around the world, from the animals in Antarctica to the statue of liberty in New York. There is also a giant poster for additional learning and to help aid the completion of the puzzle. Which once completed measures 88 x 61cm. RRP £14.50
RUBIKS JUNIOR – Cube, Bear & Dog
Aimed at children slightly older these are great for an introduction into hand held puzzles. Available in several characters including this adorable bear and do. Twist and turn the Rubik's animals to create a wacky mixed-up character, then keep twisting until you "solve" the puzzle and turn it back into it's original state. The bright colours will definitely appeal and the fact that they are so easy to manoeuvre. Great for helping little ones develop fine motor skills. RRP £9.99 each. The Junior Cube is 2 x 2 and is the prefect starting place for younger puzzle makers or for those who are too young for the 3 x 3 cube. RRP £8.49.
If you would like the opportunity to win the items included in this gift guide which are worth £328 then please enter via the gleam application below. For a full list please see the T&Cs below. Good luck!
Gift Guide for a 6 Year Old worth £328

Competition is open to residents of the UK aged 18 and over
There is no cash alternative offered
The winner will be drawn at random and will receive the items mentioned in the gift guide, many of which are sent direct from the PR companies so I can not guarantee that these items will reach you before Christmas.
The giveaway will close on the 9th December at midnight, the winner will be notified through Twitter
The Winner will be asked to provide an email address and full postal address
Please note that items will arrive separately. I have some other giveaways running at the moment so please check them out in the Blog Giveaways Page above.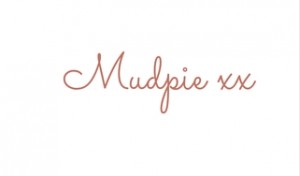 If you've liked this post please follow me on my social media channels:
Mudpie Fridays: Twitter | Instagram | Facebook | Pinterest |LinkedIn
This is a collaborative post we received press samples of the items in this gift guide.