40 before 40: So I initially wrote this list about six months ago thinking that I would devote a reasonable amount of time ticking things off my 40 before 40 list. However we the blog demanding more and more time I have been a little rubbish in working through them all. Yet I can take solace in the fact that I still have six months.
My list is definitely not full of wonderful travel destinations or life changing events. Although I am seriously considering putting together a list of fifty places I want to visit. Instead I have tried to make sure the focus of my 40 before 40 list is all about me! Something which doesn't happen very much since the boys have come along.
1.  Buy a new house – this is likely to be our last move until we decide to downsize. However we haven't progressed this very far at all. The housing market is starting to go down so we have decided to sit tight and watch whats going on. Although we are still looking online just incase that 'perfect' house appears.
2. Find my style and declutter my wardrobe – nope not started… I am however hoping to make a start over the Christmas break
3. Loose the extra baby weight (aka drop two dress sizes) – hmmmm
4. Launch a product – something that has been in formation now for 12 months and another since I wrote this!! I just dont have the time, although I do have a new planner and hope that it may be able to help me squeeze in a little bit of work on it everyday.
5. Go away 18 times – I know that sounds like a lot but we try to go away once a month, it could only be for one night mind you. Its something that we started in 2017 when I returned to work from mat leave. – Our 12 Getaways in 2017. In 2018 we have been extremely fortunate and have gone away a lot already so this one is DONE!
Inverness – Eagle Brae with a lovely group of Bloggers
Brighton – For Hubby's birthday we booked an overnight stay and a nice restaurant
Windsor – We wanted to visit the castle for our ABC of Castles so had a long weekend exploring the area
Glamping at Camp Caalm in Dorset – Having never glamped before it was quite an experience but the kids loved it
Longleat Centre Parcs – What I like about Centre Parcs is that you know what you are going to get and we had some great family times.
Hopton Park Haven – We hadn't visited the Norfolk coast coast before and hope to go back
Rookley Park Isle of Wight – The hot tub was a big hit with the kids
Barcelona – Monkey and I went to Barcelona over the Easter holidays, it was his first city trip and surprisingly went without a hitch.
The Royal Garden Hotel – Based in Kensington with a special kids film package we enjoyed discovering the museums and the park.
South of France with Eurocamp – We stayed at several different campsites on the way down due to a flat tyre.
The Confetti Fields – Being on my list of places to visit since last year when I saw it spread across Instagram I knew I really wanted to visit. Although I think we picked the hottest day of the year so I wasn't very popular.
Guernsey – For my Birthday including a trip to the beautiful beaches on Herm Island.
Portugal – Our main Summer holiday we spent in Portugal with James Villa Holidays
Countryfile Live – We had our first camping trip as a family of four which actually didn't go too badly!
Rewind Festival – Another camping trip but this time at Henley on Thames and making the most of a child free weekend. With dancing, shopping, eating and a little bit of drinking.
Beverley Holidays Devon – I stayed near Paignton with boys at the end of the Summer holidays. Unfortunately Hubby couldn't make it as he had run out of holiday.
Greenwood Grange Dorset – Lovely long weekend making the most of the amenities of this little complex with lots to do right on the doorstep
Jersey – I went with some girlfriends to celebrate one of my oldest friend's 40ths it was a lot of fun and something we want to replicate every six months. Although I haven't told Hubby yet!
Crete – During October half term we stayed at the Kiani Beach Resort, not only did I catch up with one of my blogging besties but we also went on some fantastic trips including a Cretan Cooking Class.
Finland – We were invited to watch the Levi World Cup in November I still have to pitch myself to check it really happened.
6. Spend the night on a train in a sleeper carriage DONE – We are doing this one this weekend!
7. Watch a sunrise DONE – Monkey and I made the most of when the clocks changed and managed to watch the sunrise on a beach in Crete
8. Go to a concert DONE – In June just before my birthday I went to see Ed Shearen with a friend. We had a great time and even managed to fit in a little bit of shopping before hand. I *may have booked tickets to another concert for the early part of next year!
9. Go to a festival with the kids and camp DONE – when we visited CountryFile Live. I did wonder if it could be a complete disaster but actually the camping went well even though Kipper was only a little over two.
10 Have more massages – I have been meaning to book in regularly for a while, so far I have managed to have two in the last eleven months so I think I need to try harder at this one!
11 Go on a spa weekend with girlfriends – We didn't manage to go on a spa weekend but we did manage to have a break over in London with cocktails. Although we are hoping to get one booked before the Summer so I am calling this a semi success.
12 Start taking a supplement regularly DONE
13 But a new designer handbag and not feel guilty DONE – while we were in Cannes I couldn't resist a very well known designer brand and brought myself a beige over body bag.
14 Buy a new pair of Christian Laboutins and not feel guilty! – Still waiting, we maybe going to Vegas next year for a work trip so I can see that being the place
15 Live by my new mantra – ' See believed she could so she did 'DONE– I am getting much better at this and have been pushing myself out of my comfort zone both at work and also with the blog
16 Stick to my skin care regime every night – regardless of how knackered I feel. I was doing a really good job until my face cream run out literally this week.
17 Increase my number of steps and buy a cross trainer – this isn't going to happen until we buy a new house as we don't have room in our current one. Although I should be making sure that I am doing more steps – Must try harder
18 Find a mentor or a life coach – Although I haven't done this yet I am realising its becoming important
19 Become a mentor – must sign up to this at work!
20 Join a ladies networking group – either through work or outside of it
21 Be in photos more with the boys and Hubby – I am going to join in with a Me&Mine project each month to try and make this happen – which I haven't done! I have managed the odd selfie with Monkey but again – Must try harder
22 Have more of a social life – this is improving with my girlfriends although Hubby and I still struggle to make time for date night – Must try harder
23 Try skiing DONE – I managed to do this while we were visiting Finland. Turns out that I can learn how to stop pretty quickly and I didn't fall over. Monkey on the other hand loved to throw himself all over the ice!
24 Do an indoor sky dive – This is all arranged I just need to book it.
25 Have cocktails at the Sky Bar in London – I did intend on doing this on a recent trip to London but
26 Eat in a Michelin starred restaurant DONE – When Hubby I stayed in Brighton for his Birthday we went to Pike and Pine which has a Michelln started chef. I would like to share pictures with you, but we drunk a little bit took much!
27 Put my skill set to good use and help a charity DONE – Through work we help a number of charities. At the beginning of the year I was part of a team trying to help a charity increase its footprint. We did pretty well as they chose our ideas to implement.
28 Become a parent governor DONE – okay so a slight cheat as I am already one of these but its something I have wanted to do.
29 Eat in the pitch black at a restaurant in London DONE – At the beginning of Nov I went to Danes le Noir in London with some girlfriends. I really enjoyed the experience but it is the sort of thing you only do once.
30 Take Hubby to the top of the Gherkin – not yet and our office has moved out so not sure if this is going to happen now
31 Get my DNA analysed – I would love to know more about my genealogy
32 Go for afternoon tea with the girls – a fancy one!
33 Do Go Ape – (I hate heights)
34 Get my colours done – which will help with the new wardrobe
35 Go to an Italian cooking school for a day DONE – I did this one pretty early on thanks to Jo from Bookings.com and the Giovannini Family.
36 Send a message in a bottle
37 Take my mum away for the weekend
38 See the Northern Lights DONE – We managed to see these when we visiting Finland and went Chasing the Auroras with Arctic Frontier. It was an amazing experience.
39 Go to a ballet DONE – I inadvertently booked a ballet for January when I arranged for us to go and see the Snowman. I had no idea it was one and not really what I had imagined when I put this list together. But its another one off the list.
40 Go to a drive in – ideally something girlie like Dirty Dancing or Grease
So with six months to go until I turn forty I have managed to tick seventeen off the list. So I still have quite a lot of work to do. I would love to know what would be on your list, please let me know in the comments below.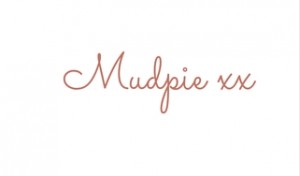 If you've liked this post please follow me on my social media channels:
Mudpie Fridays: YouTube | Twitter | Instagram | Facebook | Pinterest | LinkedIn