Its that time of year again when the boys seem to bring home a different cold bug every week. I find that I spend a lot of my time trying to make sure I don't catch it. Trying to keep the house sneeze free and that dirty tissues are put straight in the bin. After all when I come down with something I don't get the luxury of hiding in bed. Everything still needs to be done and I still need to juggle work and family. So I was interested which AlchemLife got in contact and asked if I would like to try out their PhytoRelief-CC® herbal food supplement. Which is designed to both to help cure and help prevent colds, coughs and sore throats. Anything which can help my paranoia of avoiding catching a cold I figured was worth a go.
What is Alchem Life PhytoRelief-CC
®
PhytoRelief-CC® combines powerful natural ingredients – Turmeric, Pomegranate and Ginger. It is developed based on an ancient recipe of boiling milk with Turmeric and Ginger that has been used for centuries in traditional herbal medicinal systems to maintain a healthy immune system and respiratory tract. Reducing the inflammatory response and so helping reduce blocked noses and sore throats. Its recommended that you take three lozenges a day, morning, noon and evening and not to chew them, just to hold them in the mouth and let them dissolve naturally.
The active ingredients in the PhytoRelief-CC® are all included for a reason:
Pomegranate contains a wealth of micro-nutrients and antioxidants such as tannins, anthocyanins and ellagic acid that boost the body's natural defences.

Ginger has an impressive range of health benefits acting as an analgesic and anti-inflammatory, as an aid to digestion and even to help treat or prevent nausea.  Ginger also contains natural detoxifiers that cleanse the body.

Turmeric is a mainstay of traditional Asian medicine and contains curcuminoids, the most important of which is curcumin.  Curcumin has a powerful anti-inflammatory effects and is a strong antioxidant.

Alchem Life PhytoRelief-CC
®

 Clinical Trials

Published Clinical studies in renowned international journals have proven that the usage of AlchemLife's PhytoRelief-CC® results in reduced duration and severity of cold and flu symptoms due to its anti-microbial, anti-inflammatory, analgesic & immunity boosting properties.
Reduces occurrence of signs/symptoms of cold episodes by 70%

Significantly reduces duration of the disease by 37%

3% reduction in lost working days due to cold, cough & flu

Alchem Life PhytoRelief-CC
®

my experience

The lozenges come in blister packets of twelve. They do have a distinctive strong taste which is minty although I could also taste the ginger. They are not unpleasant and remind me a little of some herbal sweets my grandfather use to have when we were little. They also soften quickly. I have only been taking them for a short period but have not had any cold symptoms. Despite both boys bringing home new runny noses this week. With the results shown in the clinical trials and my experience to date I would definitely consider taking these if I had an important event or business meeting coming up and I wanted to look after my immune system.

If you would like to give them a go yourself you can purchase them via the Alchem Life website or from Amazon priced at £6.99.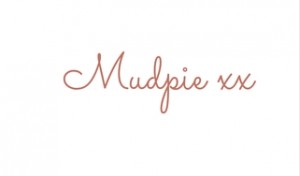 If you've liked this post please follow me on my social media channels:
Mudpie Fridays: Twitter | Instagram | Facebook | Pinterest |LinkedIn
*Safety information: Food supplements should not be used as a substitute for a varied diet. Store in a cool, dry place. Keep away from children and pets. Do not use when pregnant. Do not exceed the stated dose. Excessive consumption may produce laxative effects.
This is a collaborative post, I was compensated for my time.