With Christmas fast approaching I have been looking for gifts for new parents. I have a couple of friends who will be celebrating their first Christmas with little ones and some with new additions to their families. So when I was approached by the Book of Everyone and asked to review their new Wise-ish Words for New Parents I said yes. Since I thought it would make an unusual gift. Especially since the amount of personalisation which can be done is way more than I have seen before.
The Book of Everyone create lovely personalised books to give as gifts across a wide spectrum of titles including those for pet lovers, children, parents, grandparents, partners, siblings – for everyone! Being parents ourselves now for over six years we have had a few disasters along the way, learnt the hard way, laughed and cried (on more than one occasion). Every parent has a story to tell and advice to share, which makes this a unique gift.
Ordering the book is so straightforward and how much time you spend on it is totally up to you. There are two different edit functions. Simple which allows you to add the names of the parents and the name of the child. Its possible to add further children's names so will cater for twins or multiple births. Then you simple add who the book is from and a message on the front page. The book will come loaded with helpful quotes and beautiful words such as:
'Love them a little more before they are not little anymore'
Alternatively you can change the quotes selected on each page and even add your own. This second option will take longer but to give something truly personal its really worth the effort. Especially since there are twenty three quotes in total. The recipients names are used throughout the book. Each quote is placed on a double page spread with colourful modern graphics and a speech bubble for the quote. The text is big and bold and easy to read.
Once designed there are three different bindings which means that there is something for everyones budget. A soft paperback issue for £19.99, a laminated hard back cover version for £29.99 and a Deluxe option. Which is padded hard back book, that comes with a luxury presentation box. There is also the option to add gift wrap and a card for an additional cost
It would make a lovely keepsake to put in a Baby's Memory Box and to joke about in the years to come. The Book of Everyone have kindly given my readers the chance to win one of five online vouchers which will allow the winners to personalise and print their own Wise-ish Words for New Parents. Please enter via the gleam application below and please see the T&Cs below. Good luck!
The Book of Everyone Wise-ish Words for New Parents

Competition is open to residents of the UK aged 18 and over
There is no cash alternative offered
The winner(s) will be drawn at random and will receive an online code to order their own Wise-ish Words for New Parents.
The giveaway will close on the 15th December at midnight, the winner will be notified through Twitter
The Winner will be asked to provide an email address to be passed on
I have some other giveaways running at the moment so please check them out in the Blog Giveaways Page above.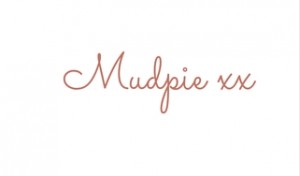 If you've liked this post please follow me on my social media channels:
Mudpie Fridays: Twitter | Instagram | Facebook | Pinterest |LinkedIn
This is a collaborative post we received our own copy of the book and I have been compensated for my time