Review Ausu Vivobook E406S: Monkey is in his last year at infant school and they have been starting to use the laptops more. In todays environment like many children he is quite at home with a tablet or a smart phone (ours not his) yet a laptop is still a new experience to him. But as he gets older a laptop will likely become a very important part of his school environment. So when ao.com got in contact and asked if we would like to review on of their laptops – the Asus Vivobook E406S I thought it would be the perfect laptop to start his journey with. At six I think he is too young to have his own, but by giving him access to it as a 'family laptop' I hope he will be come familiar with Windows and all the things he can do. So that as his lessons at school progress he will be familiar with how they work.
Benefits of learning to use a laptop
Some of the benefits of Monkey learning how to use a laptop properly:
Being a typical six year old he has a lot of questions. He loves learning about animals, space and gold mining! I am starting to struggle to answer some of his more specific questions. The laptop will allow us to google together and also download PDFs and pictures a lot easier. Its also good practice for him to start to find his way around the Internet.
His school has signed up to a number of online resources which we can now access easily via the laptop. The Asus Vivobook E406S has a 14 inch screen perfect for study and much larger than a standard kids tablet.
Using a proper keyboard rather than a digital one will help his typing skills and gain confidence in writing. Plus it has a trackpad which for a first time user can take a little getting use to, giving him extra practice is a must.
Monkey is fast turning into a budding photographer. With a HD screen he can look at and learnt to edit his own pictures in great quality. Its also great for watching movies.
It comes with a years subscription to office 365 which means he also has the chance to play with Powerpoint and also excel.
A laptop is much more social than a static desktop. I want to foster the experience that technology is something to be shared. He's still a way off gaming of any sort and thats they way I want to keep it for as long as possible. I hope that by instilling that this is something we do together will mean that he continues to view it in that way as he gets older.

Other benefits of the Asus Vivobook E406S
It comes preloaded with Windows which means Cortina
It has a 14 hour battery life so the need to constantly keep plugging it in is reduced. Which is just as well since we always seem to forget that.
The laptop is incredibly lightweight (1.22kg), weighing  so suitable for a child and also means that its incredibly portable. Especially since it is only 17.6mm thick.
4GB of RAM means that it will be able to process multiple tasks. It allows me to do everything I need for the blog quickly and efficiently.
In addition one of the other benefits of the Asus Vivobook E406S is the price. Its represents incredibly good value at £229, although at the time of writing AO had a special offer on and its available at £199. Just like any other technology we limit Monkey's time to a set number of hours a week. Over time I think it will become a valuable part of his education, especially since many careers now revolve around computer technology.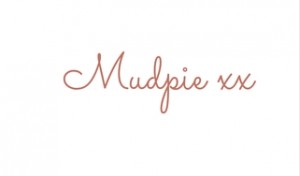 If you've liked this post please follow me on my social media channels:
Mudpie Fridays: YouTube | Twitter | Instagram | Facebook | Pinterest | LinkedIn
We were given a Ausu Vivobook E406S for the purpose of this post, all words and opinions are my own.